Back Porch BBQ & Grill
Hazlehurst, GA
2+ Years

on Roaming Hunger
Food truck catering for your next event. Fast, easy and delicious. Book it here.
Get Started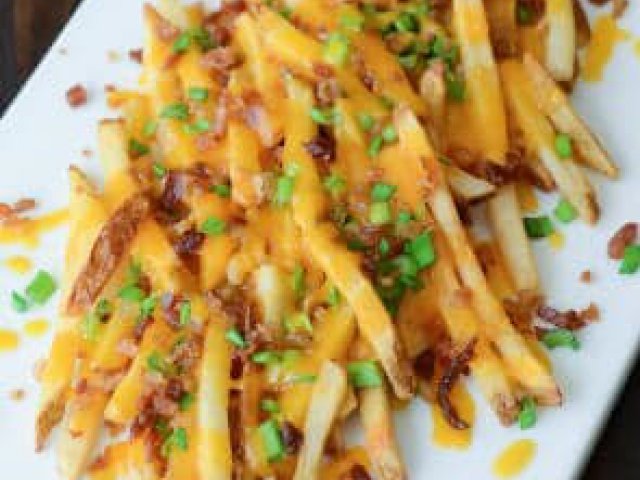 Menu
Appetizers
Buffalo Chicken Rolls
(2) boneless buffalo chicken & diced celery fried in a wonton wrap..served with a side of house made ranch dip
Que Rolls
(2) pulled pork, slaw and shredded Jack cheese rolled and fried in a wonton wrap, served with BBQ Ranch dip
Cheese Fries
A bed of fries topped with shredded white & yellow cheeses along with a cheddar sauce, garnished with real bacon bits & chives. Served with side of house ranch dressing
Fried Pickles
hand breaded & served with our house made ranch dressing
Main
Pulled Pork Plate
a generous portion of our pulled- dry rubbed pork cooked low & slow, drizzled with our BBQ sauces
Pulled Pork Sandwich
our dry rubbed pork cooked low & slow, pulled then served on a fresh bun drizzled with our BBQ sauces.
BBQ Nachos
A bed of tortilla chips topped with pulled pork, white & yellow cheeses, cheese sauce, our BBQ sauces and topped with sour cream & sliced jalapeños
Pulled Pork Tacos
(3) soft tacos filled with pulled pork, house sauces, feather shaved slaw, carrots & topped with cilantro...flavor infusion galore!!
BBQ Fries- loaded
a bed of our fries smothered with Pulled pork OR Chopped smoked chicken, white & yellow cheeses, cheese sauce, our BBQ sauces and topped with Sour Cream & sliced jalapenos
Rib Plate
St. louis cut ribs cooked low & slow after they are rubbed down with our house dry rub....tender juicy and no sauce needed. (4) bones served with your choice of (2) side items and bread. Side BBQ sauce provided on request
Pork Loin Sandwich
house seasoned slow cooked on our smoker, sliced and served on a fresh bun.
Smoked Chopped Chicken Sandwich
our house seasoned smoked chicken is chopped, flash cooked on our grill and served on a fresh bun with light mayo & side of BBQ sauce
Brisket Fried Rice
we serve our delicious brisket burnt ends on a bed of our fried rice, give it a drizzle of our sweet BBQ sauce & ranch
Chicken Quarter plate
house seasoned Chicken Quarter cooked on our smoker served with your choice of (2) sides, bread and side of BBQ sauce
Smoked Hamburger
1/4 lb seasoned ground chuck smoked on our grill served with your choice of condiments, lettuce & tomato. add cheese for only .50
BBQ Pizza
our grilled pizza dough with sweet sauce, shredded cheese mix and choice of our pulled pork, brisket or chicken.....sliced olives, onion then finished off with drizzle of sauce
Back Porch BBQ Burrito
Our Pulled pork, Mac-n-cheese and BBQ beans stacked onto a large flour tortilla then rolled into a burrito.... served cut in half
Brisket Sandwich
oh yes..our signature rub then cooked low and slow for that tender juiciness
Sides
BBQ Beans
cooked on our smoker after adding just the right spicing and meat for the best flavor
Hand-Cut Fries
we hand cut our fries and lightly dust them with our seasoning salt
Smoked Mac-n-Cheese
creamy and cheese cooked on our smoker and ohh so tasty
Smoked Green Beans
blending in our spices and a bit of meat for flavor, our fancy green beans are cooked on our smoker adding that twist on regular green beans
Coleslaw
feather cut and homemade...our slaw has just the right blend of mayo & vinegar with a layer of sweetness for that sweet tangy flavor you are looking for.
Brunswick Stew
(when available/special order) fstew that is a slowly cooked mixture of pulled pork, chopped chicken, corn, seasonings, tomato sauces, and BBQ sauce.
About Back Porch BBQ & Grill
Back Porch BBQ & Grill is serving up classic, unpretentious home cooked joy that goes toe to toe with Georgia's finest. Ribs, pulled pork and loaded up fries are just a few of the options at your disposal, but a full menu of eats will have you coming back day in, day out to get your ever-elusive fill.
Stop on by Back Porch whenever you've got a craving, or better yet, book them for your next private gig. They can make any backyard BBQ feel instantly professional. And by that we mean, instantly back porch.
MUST TRY
BBQ Sandwich - Low and slow-cooked pork, simmered in Back Porch's signature sauce and seasonings.
Upcoming Locations
No upcoming events currently listed.
Book catering for your next event
Protected by our 100% Roaming Hunger Service Guarantee