BlendLife
Trailer, Popup Catering
Bethlehem, PA
3+ Years

on Roaming Hunger
Food truck catering for your next event. Fast, easy and delicious. Book it here.
Get Started
Super Great For
On-Set Catering
Corporate Catering
Vegans & Vegetarians
Weddings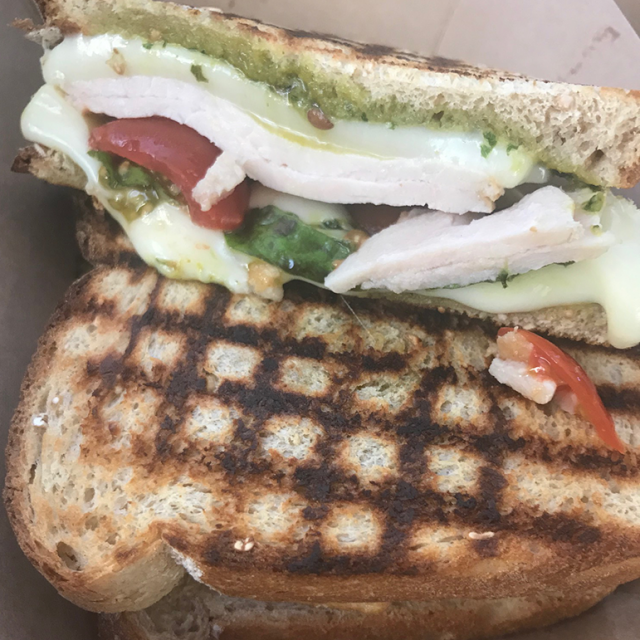 Menu
Appetizers
Avocado Toast
Freshly seasoned smeared Avocado chunks on toasted organic bread, topped with seasoned greens, cherry tomatoes and sea salt.
Guacamole & Chips
Classic guacamole with avocado, lime, cilantro & sea salt, combined with fresh fruit
Pico di gallo & Chips
Fresh tomato, onion, lime juice & cilantro
Main
Smoothie Bowls
Choose between the açaí or dragonfruit base, classic or delight toppings, and add a boost as your heart desires for an unforgettable bowl of deliciousness
Italiano Grilled Cheese
Kale-basil pesto, mozzarella cheese, tomatoes, and fresh basil
Soprano Grilled Cheese
Kale-basil pesto, muenster & fontina cheese, fine italian capocollo, and sopressata
The Classic
Kale-basil pesto, muenster, and fontina cheese
Black Bean Burger (vegan)
Our black bean burger is made with spices, onions, peppers and chia seeds, topped with tomatoes, organic greens and kale-basil pesto.
Creamy Tomato Soup
Vegan, made with tomatoes, thyme, cashews and coconut milk (fall/winter menu only)
Sweet Potato Chili
Vegan, Gluten Free, made with peppers, sweet potatoes, black beans, corn, quinoa, onions and tomatoes. Hearty, filling and delicious! (fall/winter menu only)
Jackson
Mustard, organic seasoned greens, tomatoes, organic sliced turkey, & fresh avocado on multigrain bread
Egg Head
Organic eggs baked with zucchini, topped with kale-basil pesto, muenster cheese & canadian bacon
Drinks
Original Smoothie
Strawberry, banana, almond milk, and apple juice
Beginner Green Smoothie
Mango, banana, organic greens, ginger and coconut water
Berry Good Smoothie
Strawberry, blueberry, acai, orange juice, and coconut water
Mango Tango
Mango, strawberry, orange juice, and apple juice
Rio Smoothie
Acai, strawberry, banana, almond milk, and apple juice
Dragonfruit Smoothie
Dragonfruit, strawberry, banana, almond milk, and apple juice
Banana Bread Smoothie
Fresh banana, dates, cinnamon, walnuts, ginger and almond milk
Peanut Butter Cup Smoothie
Banana, peanut butter, acai, cacao and almond milk
Coffee Dream Smoothie
Espresso coffee cubes, banana, cold-pressed coffee, cacao, dates and almond milk
About BlendLife
BlendLife is blending together healthy and delicious meals on the go in Bethlehem, PA, a delicious feat in and of itself. Whereas most food truck fare is unhealthy, BlendLife made it their mission to provide meals packed full of nutrients that are fulfilling in more ways than one. That's because BlendLife has created smoothies and grilled delights that are perfect for all palate types. Carnivores, vegetarians, vegans and those dairy-free/gluten-free individuals will find a menu that caters to them in a myriad of mouthwatering forms. From cold smoothies blending together fresh fruit and juices and smoothie bowls made up of acai and topped with even more deliciousness, if you're looking for refreshment, you'll find it here. But that's not all. BlendLife also has a lot in the way of grilled goodness, which is why you'll find their signature grill-wiches and wraps stuffed with meat to sink your teeth into. If your mouth is watering just reading this, imagine what a visit'll do. Find BlendLife cruising in Bethlehem, or hire 'em to cater your next event. Either way, this is one foodie experience you don't want to miss. MUST TRY
Guac Monster
- this wrap tackles even the most monstrous of appetites, stuffing in homemade guacamole, muenster cheese, BBQ chicken and organic greens in a fresh grilled wrap for your enjoyment
Book catering for your next event
Protected by our 100% Roaming Hunger Service Guarantee