High Society Pizza
Preferred Caterer
Food Truck
Denver, CO
2+ Years

on Roaming Hunger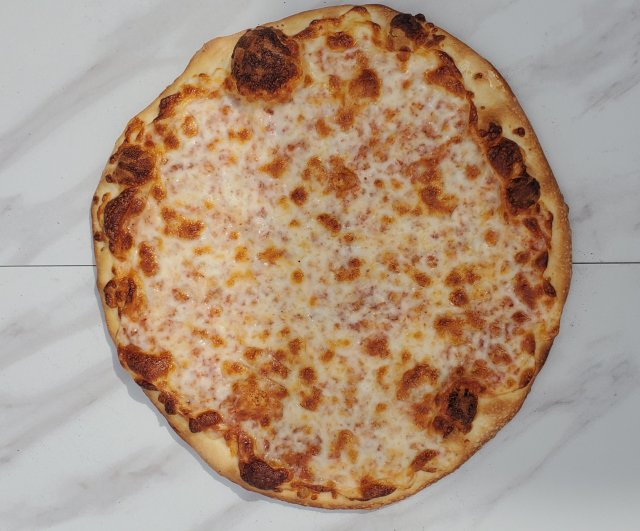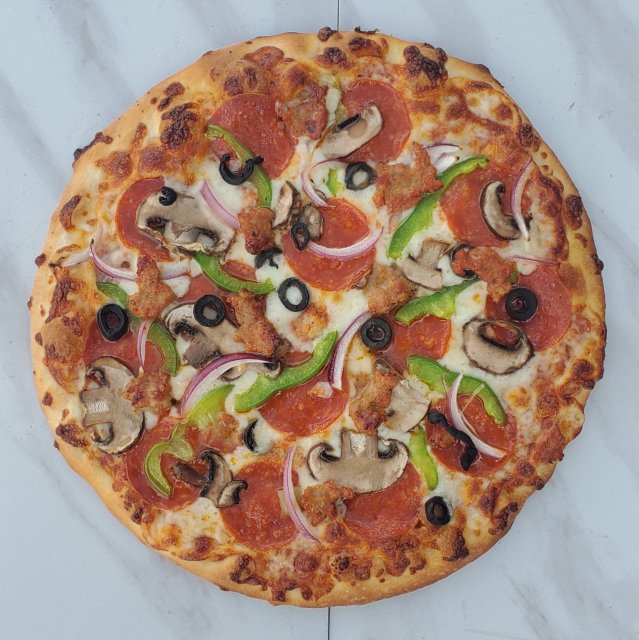 Menu
Appetizers
Cheesy Garlic Bread w/ marinara
homemade dough, fresh shredded mozzarella cheese, minced garlic, 4oz marinara sauc3
House Salad
Spring mix, tomato, onion, cucumber, tour choice of ranch or balsamic vinaigrette dressing
Balsamic Salad
Spring mix, tomato, onion, feta cheese, dried cranberries, balsamic vinaigrette dressing
Main
Cheese Pizza
Mozzarella cheese, homemade tomato sauce
Pepperoni Pizza
Pepperoni, mozzarella,homemade tomato sauce
The OG pizza
Sausage, mushroom,onion, roasted red pepper, ricotta, mozzarella, homemade tomato sauce 10" $12.00 16" $24.00
Supreme Pizza
Pepperoni, sausage, green pepper, onion, mushroom, black olive, mozzerella, homemade tomato sauce 10" $13.00 16" $26.00
Veggie Blanco
Spinach, mushroom, fresh tomato, feta, mozzerella, homemade basil infused olive oil 10" $11.00 16" $22.00
The White Chicken
Oven roasted chicken breast,artichoke, spinach, onion,roasted red pepper, mozzerella, homemade basil infused olive oil 10" $13.00 16" $26.00
About High Society Pizza
High Society Pizza is giving Denver pizza that's truly a slice above the rest. Their words, not ours. But really, we're apt to believe 'em. This food truck holds itself to a high standard, elevating pizza to a whole new level of delicious. That level? Gourmet, from scratch, and using the highest quality ingredients, this is the tastiest pizza you're gonna find in the mile high city with quality a mile high.
And it's all coming to you from Keith, a bonafide pizza connoisseur with the experience to back it all up. After spending several years working in various pizzerias, Keith decided it was time to strike out on his own, and back up his mantra of the necessity of using quality ingredients and hand tossed dough. At High Society Pizza, you're getting just that, available in specialty pies like the Sweet Pig featuring ham and pineapple or in slices that are completely customizable with a bevy of fresh toppings. But that's not all. High Society Pizza incorporates that same fresh style to other street food favorites, including the Philly cheesesteak sandwich, BLT's, and even a gyro wrap and Greek salad. What we're saying is, you've got options, and High Society Pizza delivers on all fronts. Literally. Book 'em to get all that goodness at your next event, or find the pizza truck cruising in Denver. Either way, this pizza is sure to satisfy.
MUST TRY
Breakfast Pizza - homemade white sausage gravy sauces up this hand tossed dough, topped with eggs, bacon, green chilis, onion and tomato for a cheesy way to start your day
Upcoming Locations
No upcoming events currently listed.
Book catering for your next event
Protected by our 100% Roaming Hunger Service Guarantee