Food Carts and Trucks For Sale in Alberta
Search below for our entire collection of gourmet food trucks for sale, food carts for sale, and concession trailers for sale in Alberta.
Looking for a new or used food cart and truck for sale? Find the food service equipment that's right for you.
Whether you're looking to purchase your first food truck or expand your fleet, our selection of food trucks for sale, food carts for sale, and trailers for sale is sure to help you get rolling. Use the Filters to search by location to find food trucks for sale near you, by price, by new truck listings, and more. Want to learn more about how our process works? Check out our FAQ page for more details.
*NOTE: The listings below are by independent sellers and NOT owned by Roaming Hunger. Make sure to examine all equipment, including getting a professional evaluation, before making any purchase or transaction.
Equipment
Cooking
---
Storage
---
Beverage
---
Operations
---
Sanitation
---
Extras
---
Food Carts and Trucks for Sale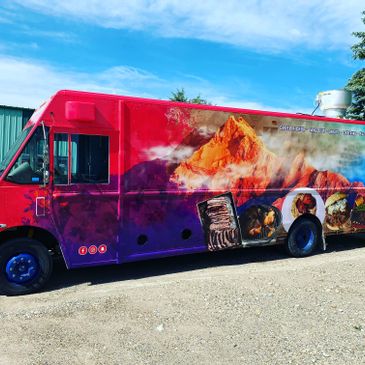 2008 Freightliner Food Truck for Sale
2008 Freight liner Mobile kitchen Selling our mobile kitchen/ food truck, moving over to a brick and mortar. This truck was built in 2020 and has lots of room for new equipment. The truck is 30 ft long with a 22 ft kitchen. It comes with 2 sets of tire and has been fully inspected. Hot / Cool reverse air fan installed in the roof Truck has a fan installed for front driver, power windows, power locks, keyless entry and only 145,000km.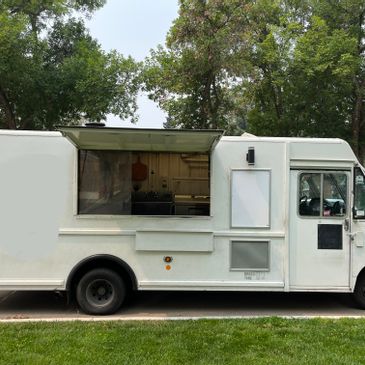 Wood Fired Pizza Food Truck for Sale
This is a unique stone made wood fired pizza oven built by a mason in California and mounted in the food truck before being brought back to Canada. The oven itself is 45" in diameter and 18" high at the center as it is a dome shaped oven. The truck itself can run off both 110v outlets and 220v power systems with no issues. As well as the direct power the unit also has a mounted Yamaha 5500 generator so it can be used when no power outlets are available. The engine was replaced in 2015 and is in good condition and capable of long drives to events. Overall, the body is in great shape with some minor paint chips. The windshield has a crack and a few rock chips but does not impair the driver's vision. Some of the main features of this food truck are a 2-door pizza prep refrigerator, 5 cu/ft Danby freezer, 3.2 cu/ft Dandy fridge as well as a 3-compartment sink with new hot water heater. 165L fresh and gray water tanks located in the rear of the vehicle. The truck features a large serving window on the right side with sliding plexiglass inserts to protect the inside from the wind. A thermostat controlled venting fan in the rear of the truck to offer relief from hot days. Contains multiple internal storage shelves for dry good storage. Included with Purchase: A long metal pizza peel. A large wooden shaft with metal pizza peel. 3x wooden pizza peel. A metal peel. An oven brush. 2x 50ft 220v electrical cables. A 15ft 220V electrical cable. 220v to 110v adapter. If requested 1 day of training on the oven and running of the truck. Will entertain serious offers only.
$61,764
Medicine Hat, AB
Food truck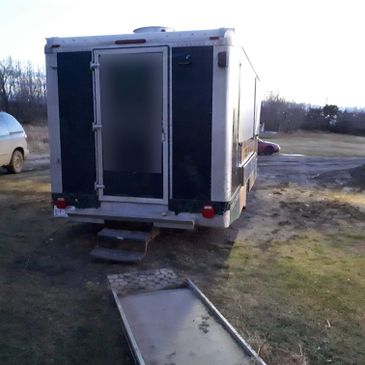 Food truck
Fry warmer, ice cream freezer(listed above as freezer), milkshake machine, food warmer, the cold well holding is a 4' sandwich prep cooler. Pop cooler, under counter fridge, some counter space. Fry cutter as well. Two deep fryers
How It Works
Find the mobile food equipment you like
Inquire about the equipment and place your refundable deposit
We'll connect you with the seller and help you along the way
Read our FAQs for more information.
---
Build Your Perfect Food Truck, Trailer, or Cart
Build your menu. Determine equipment. Decide on your budget.
Get Rolling
---
Looking to Lease or Rent?
Get the support you need building a food truck business from the ground up.
Get Started
---
Resources
---
Food Trucks for Sale Near You