Food Carts and Trailers For Sale in Iowa
Search below for our entire collection of gourmet food trucks for sale, food carts for sale, and concession trailers for sale in Iowa.
Looking for a new or used food cart and trailer for sale? Find the food service equipment that's right for you.
Whether you're looking to purchase your first food truck or expand your fleet, our selection of food trucks for sale, food carts for sale, and trailers for sale is sure to help you get rolling. Use the Filters to search by location to find food trucks for sale near you, by price, by new truck listings, and more. Want to learn more about how our process works? Check out our FAQ page for more details.
*NOTE: The listings below are by independent sellers and NOT owned by Roaming Hunger. Make sure to examine all equipment, including getting a professional evaluation, before making any purchase or transaction.
Equipment
Cooking
---
Storage
---
Beverage
---
Extras
---
Sanitation
---
Operations
---
Food Carts and Trailers for Sale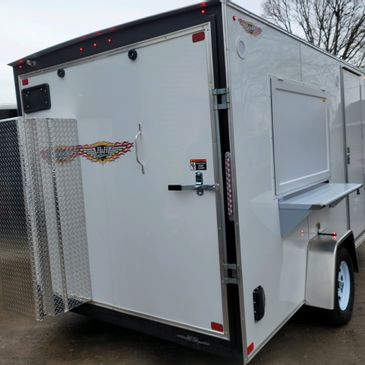 Custom Built 2023 Food Trailer
Price $35 ,000 Custom food trailers build to pass your local inspection,with fire suppression equipment.5 ft exhast hood with fan .2400 cfm .shelves , stainless cabinets available for extra 2 k .fresh water and grey water tanks 2 gallon water heater ,generator shelf,ac unit,3 bay sink hand wash sink.fully functional.ready to serve food fire suppression system already tagged and inspected.Comes with fryer two burner countertop oven .24-inch flattop  single door prep table .can change equipment if similar value.all brand new trailer and equipment. hundred gallon propain Tank  and compartment. Or based on your local area requirements.build 12 foot by 7 .has actually plenty of space.build time 3 to 6 weeks.has exterior lights and serving window ,window table.local pick up .can ship for $3000.must be paid in full before shipping.shipping time 4 weeks.16 feet, trailers.requirements half down, $17,500, and $17,500 when picked up .2023 trailers available
$35,000
Cedar rapids , IA
Food trailer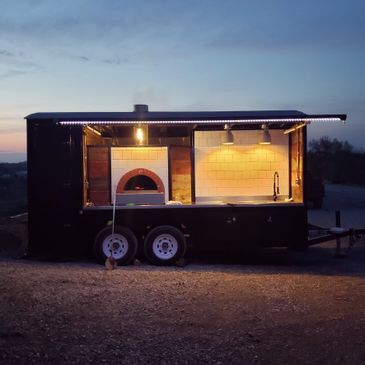 Custom Wood-Fire Pizza Oven Trailer
- C100 Mugnaini Wood Oven - Hand washing sink w/ 15 gallon tank and waste water tank as well. - 2-door prep fridge - Ample storage for wood, paper products, and prep items. - 7-way electric plug for tow vehicle including trailer brakes.
$50,000
Iowa City, IA
Food trailer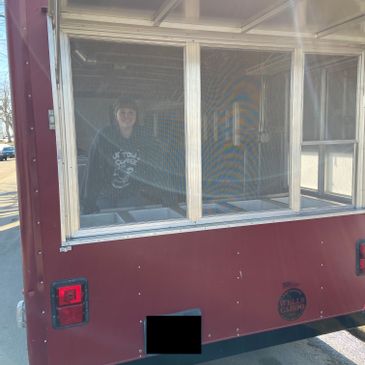 Custom built specialty coffee trailer
Trailer specs: -3 concession windows -Removable trailer tongue, adjustable curt hitch, load levelers, sway bar and chucks included -Stainless steel wall covers & insulated walls -16' auto roll canopy -Removable screen or glass windows -All equipment is mounted or is capable of being easily secured for transport Kitchen/Coffee Equipment: -Commercial exhaust fan -La Marzocco linea mini espresso machine -Mazzer super jolly grinder -Avantco 36' dual element panini press -Barista basics: in counter pitcher rinser, knock box -3 keg tap cooler -6 foot speed rack with pastry/food boxes -Custom butcher block counter top -Full size triple sink -Handwashing sink Refrigeration: -3 tap keg cooler -3x3x6 standing reach-in cooler -True glass front lighted underbar cooler -15,000 BTU rooftop heating/air conditioning unit Additional: -triple bay electric steam table -Professionally wired 30amp electric panel -9,500 watt generator -50 gallon fresh water tank / 75 gallon grey water -Exterior/interior lighting -Removable cashier counter
How It Works
Find the mobile food equipment you like
Inquire about the equipment and place your refundable deposit
We'll connect you with the seller and help you along the way
Read our FAQs for more information.
---
Build Your Perfect Food Truck, Trailer, or Cart
Build your menu. Determine equipment. Decide on your budget.
Get Rolling
---
Looking to Lease or Rent?
Get the support you need building a food truck business from the ground up.
Get Started
---
Resources