Food Trucks, Carts, and Trailers For Sale in Illinois
Search below for our entire collection of food trucks for sale, food carts, and concession trailers for sale.
Looking for a used or new food truck for sale? Find the food service equipment that's right for you.
Whether you're looking to purchase your first food truck or expand your fleet, our selection of used and new food trucks, carts, and trailers is sure to help you get rolling. Search by location to find trucks near you, and filter by price and by new truck listings. When you find a piece of equipment you like, click "Inquire About This Truck" and send us your information. We'll connect you to the seller and help you with the process at no cost to you.
*NOTE: The listings below are by independent sellers. Make sure to examine all equipment, including getting a professional evaluation, before making any purchase or transaction.
Equipment
Cooking
---
Storage
---
Beverage
---
Extras
---
Sanitation
---
Operations
---
Food Trucks for Sale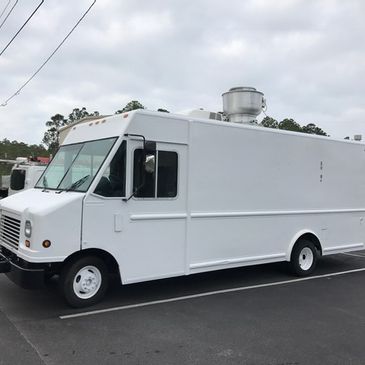 Newly Renovated Food Truck
2021 Diamond Trailer, Food Concession Trailer Double Axle 8,000 lbs
DIAMOND PLATE FLOOR WARRANTY ON ALL EQUIPMENT NEVER BEEN USED 2 STAINLESS STEEL PREP TABLES EVERYTHING MOUNTED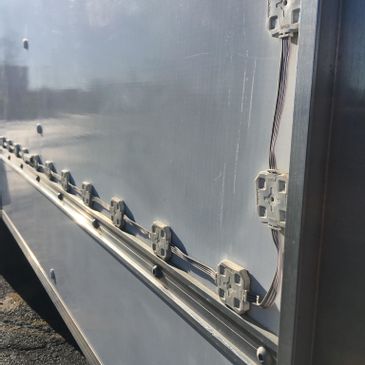 SUITS TO NUTS
With 8.5 approx You are looking at a one of a kind, Custom Designed Vendor Truck for selling goods anywhere you would like! This is a 2013 Chevrolet 4500 6.0 L Express that was converted into a mobile retail store. Vehicle was used to sell apparel/merchandise at various events across the metropolitan area of Chicago; baseball, hockey, football games to name a few as well as carnivals/festivals and concerts. We sold hoodies, baseball hats, liscense plate covers, anything you can imagine at a concert or a game. Body is in excellent shape, no rust. Mechanically, the vehicle runs and drives excellent without any issues. This is the longest and largest box to have on this style chassis. Any option larger than this would be a bigger box truck. At that point, I would have needed a different license and it would have made travelling in the city much more difficult. For this reason, it was the ideal choice for the conversion, especially for its height - it travels under almost all bridges in the city. Prior to being converted, the vehicle was a delivery truck for a large delivery company and has always had scheduled maintenance. Mechanically it runs exceptionally well with only 103K miles on the vehicle. Factory options on the vehicle include power windows, power locks, cold A/C, heat, power steering, towing capabilities with a tow switch on the dash, and great condition tires. Everything on the vehicle has been fully customized. As you will see in the photos, the vehicle has full capabilities to operate anywhere as a retail vehicle and does exactly what it was built to do, get attention at any event and get sales!! Day or night. There are 4 top of the line waterproof Kenwood speakers added to the drivers side of the vehicle, railings for hanging merchandise, flag staffs in corners of vehicle, color controlled LED lighting around the entire box, complete merchandise shelving made from durable aluminum through-out the interior of the box, custom canopy built to the drivers side complete with a see through sales counter display, HVAC conversion from the truck to the box of the truck, fully integrated electric system providing 120 Volts to various power outlets in the box of the truck. hand into mobile retail operations for their business and to sell to crowds directly in any kind of business. This is the perfect vehicle to use for this purpose not only because of the conversion but, because of the size and height of the box. It fits under many bridges that many box trucks can not and is a very manageable vehicle to drive. The total conversion costed around $50,000 and took several months to complete since it required certain materials, sizes for various materials, and in general planning. I used this truck for a clothing business here in Chicago and due to some changes in my businesses I have decided to liquidate this part of my business. Vehicle is completely road ready and able to begin work without any additional maintenance. The truck is ready to start making money for you as soon as you are ready to buy it! Vehicle located in Chicago and is ready to be viewed at any time. Can assist with International Shipping if need be. No accidents and has a clean title.
Looking to Lease?
Get the support you need building a food truck business from the ground up.
Get Started
---
Build Your Perfect Food Truck
Build your menu. Determine equipment. Decide on your budget.
Get Rolling