Food Carts and Trucks For Sale in Oklahoma
Search below for our entire collection of new and used food carts and trucks for sale in Oklahoma.
Looking for a new or used food cart and truck for sale? Find the food service equipment that's right for you.
Search below for mobile food equipment, or use the filters to narrow down your search (location, price, type, and more). Want to learn more about how our process works? Check out our FAQ page for more details.
*NOTE: The listings below are by independent sellers and NOT owned by Roaming Hunger. Make sure to examine all equipment, including getting a professional evaluation, before making any purchase or transaction.
Equipment
Cooking
---
Storage
---
Beverage
---
Extras
---
Sanitation
---
Operations
---
Food Carts and Trucks for Sale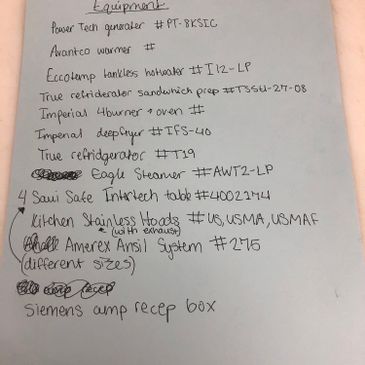 THE HIDEOUT LOADED HUGE KITCHEN
INDUSTRIAL APPLIANCES serve 1000 meals per day BLOWOUT PRICE This is a fully loaded mobile kitchen that is nothing less than a restaurant on wheels. Space enough for 4 people to work and serve, 15 feet of prep space, storage, full-size warming oven, stove, flat top griddle, 4 burner oven combo, deep fryer, refrigerated sandwich prep, refrigerator, double steamer. I'm telling you there are some kitchens that aren't this nice and well equipped.
How It Works
Find the mobile food equipment you like
Inquire about the equipment and place your refundable deposit
We'll connect you with the seller and help you along the way
Read our FAQs for more information.
---
Build Your Perfect Food Truck, Trailer, or Cart
Build your menu. Determine equipment. Decide on your budget.
Get Rolling
---
Looking to Lease or Rent?
Get the support you need building a food truck business from the ground up.
Get Started
---
Resources