Food Carts and Trucks For Sale in West Virginia
Search below for our entire collection of gourmet food trucks for sale, food carts for sale, and concession trailers for sale in West Virginia.
Looking for a new or used food cart and truck for sale? Find the food service equipment that's right for you.
Whether you're looking to purchase your first food truck or expand your fleet, our selection of food trucks for sale, food carts for sale, and trailers for sale is sure to help you get rolling. Use the Filters to search by location to find food trucks for sale near you, by price, by new truck listings, and more. Want to learn more about how our process works? Check out our FAQ page for more details.
*NOTE: The listings below are by independent sellers and NOT owned by Roaming Hunger. Make sure to examine all equipment, including getting a professional evaluation, before making any purchase or transaction.
Equipment
Cooking
---
Storage
---
Beverage
---
Operations
---
Sanitation
---
Extras
---
Food Carts and Trucks for Sale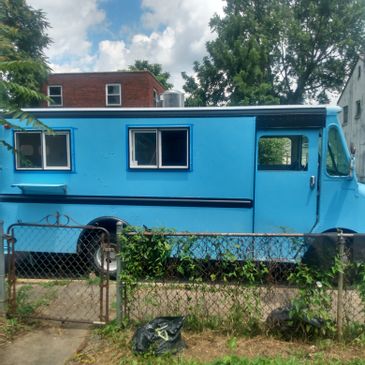 Big Blue Food Truck
35 gal. Fresh water tank. 40 gal. Grey water tank. Hot water heater. Transfer pump. 200 amp. Elec. Panel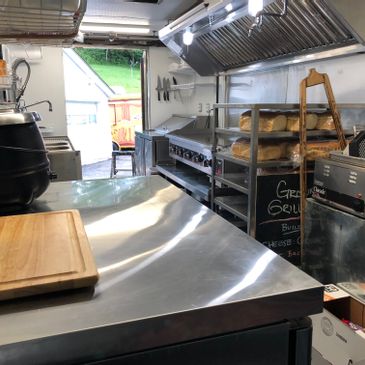 ORANGE MONSTER BULLETPROOF
48" undercounter fridge. 36" prep fridge. FRP walls. SS behind hood with rockwool insulation (not combustible material) 8' hood. 60" lp flattop grill. 3" of extra hood perfect for a fryer. Cummins/Onan commercial 7kw RV generator with 500 hours. 16 gallon gas tank for generator: approx 36 hour runtime on one tank. Stand alone pedestal hand sink with foot pedals. Commercial L&S sprayer faucet for 3 bay sink. 60" serving window with 2 up-sliding windows. 2018 version of Square POS with automatic cash drawer and the fancy chip reader with display screen. 1 K class extinguisher, 1 stand extinguisher. First aid kit. All knives, spatulas, and cooking utensils. Hotel pans, lids, etc. Everything I use now is included. This truck is only for sale until MAY. BTW, the Truck itself is an old Snap On tool truck which means it has a heavy duty frame and suspension, with a Cummins diesel and Allison transmission! Brand new brake lines just installed! It will haul any load you put in it!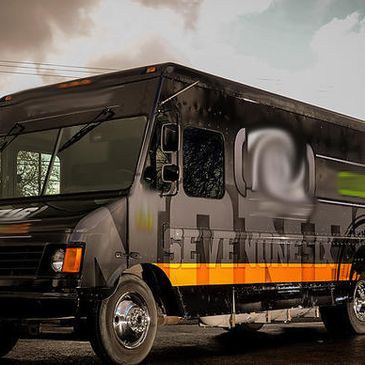 BUILDER SPECIAL
We will build you a food truck with a brand new kitchen arranged the way you want it. 45-60 days build time
How It Works
Find the mobile food equipment you like
Inquire about the equipment and place your refundable deposit
We'll connect you with the seller and help you along the way
Read our FAQs for more information.
---
Build Your Perfect Food Truck, Trailer, or Cart
Build your menu. Determine equipment. Decide on your budget.
Get Rolling
---
Looking to Lease or Rent?
Get the support you need building a food truck business from the ground up.
Get Started
---
Resources
---
Food Trucks for Sale Near You