Food Trucks, Carts & Trailers For Sale in Wyoming
Search below for our entire collection of gourmet food trucks for sale, food carts for sale, and concession trailers for sale in Wyoming.
Looking for a new or used food truck, cart & trailer for sale? Find the food service equipment that's right for you.
Whether you're looking to purchase your first food truck or expand your fleet, our selection of food trucks for sale, food carts for sale, and trailers for sale is sure to help you get rolling. Use the Filters to search by location to find food trucks for sale near you, by price, by new truck listings, and more. Want to learn more about how our process works? Check out our FAQ page for more details.
*NOTE: The listings below are by independent sellers and NOT owned by Roaming Hunger. Make sure to examine all equipment, including getting a professional evaluation, before making any purchase or transaction.
Equipment
Cooking
---
Storage
---
Beverage
---
Operations
---
Sanitation
---
Extras
---
Food Trucks, Carts & Trailers for Sale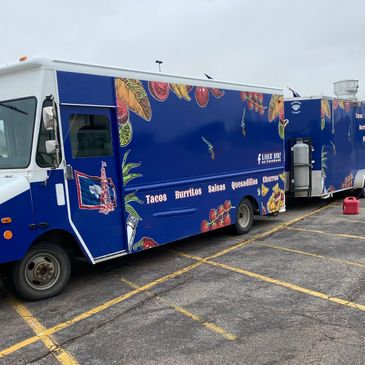 Combo 22' Food Trailer and 1999 GMC Grumman/Olson Delivery Truck
Hand washing stainless steel sink with splash guard, 3 compartment stainless steel sinks, stainless steel commercial type 1 vented hood with removable filters and grease trap with fire suppression, 3 steamers, 2 stove burners, 34" flat top grill, 3 deep fryers, serving window, large assortment of cooking equipment, slow cookers, soup/queso pot, shallow and deep serving pans, assorted sizes of food storage containers, churro machine, cooking utensils, tomato slicer, coffee pot, inline water heater, 15,000 watt generator, tall propane bottle, ac, 1 commercial fridge, 1 commercial freezer, 1 commercial combo fridge/freezer, 22' 2020 food trailer and 1999 GMC Grumman/Olson delivery truck.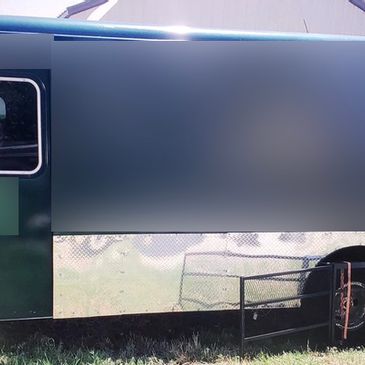 1985 GMC Commercial Food Truck Turnkey
Turn key operation food truck Up to spec for Denver regulations for Food trucking: Suppression system installed in hood 3 fridges One fridge has the capability for a beer keg Warming oven Gas range Deep fryer 3 bay sink Hand washing sink Cold Prep station Water heater 55 gallon water storage 60 gallon grey tank 35 gallon gas tank 100# propane bottle Separation from commons area and cooking
How It Works
Find the mobile food equipment you like
Inquire about the equipment and place your refundable deposit
We'll connect you with the seller and help you along the way
Read our FAQs for more information.
---
Build Your Perfect Food Truck, Trailer, or Cart
Build your menu. Determine equipment. Decide on your budget.
Get Rolling
---
Looking to Lease or Rent?
Get the support you need building a food truck business from the ground up.
Get Started
---
Resources
---
Food Trucks for Sale Near You