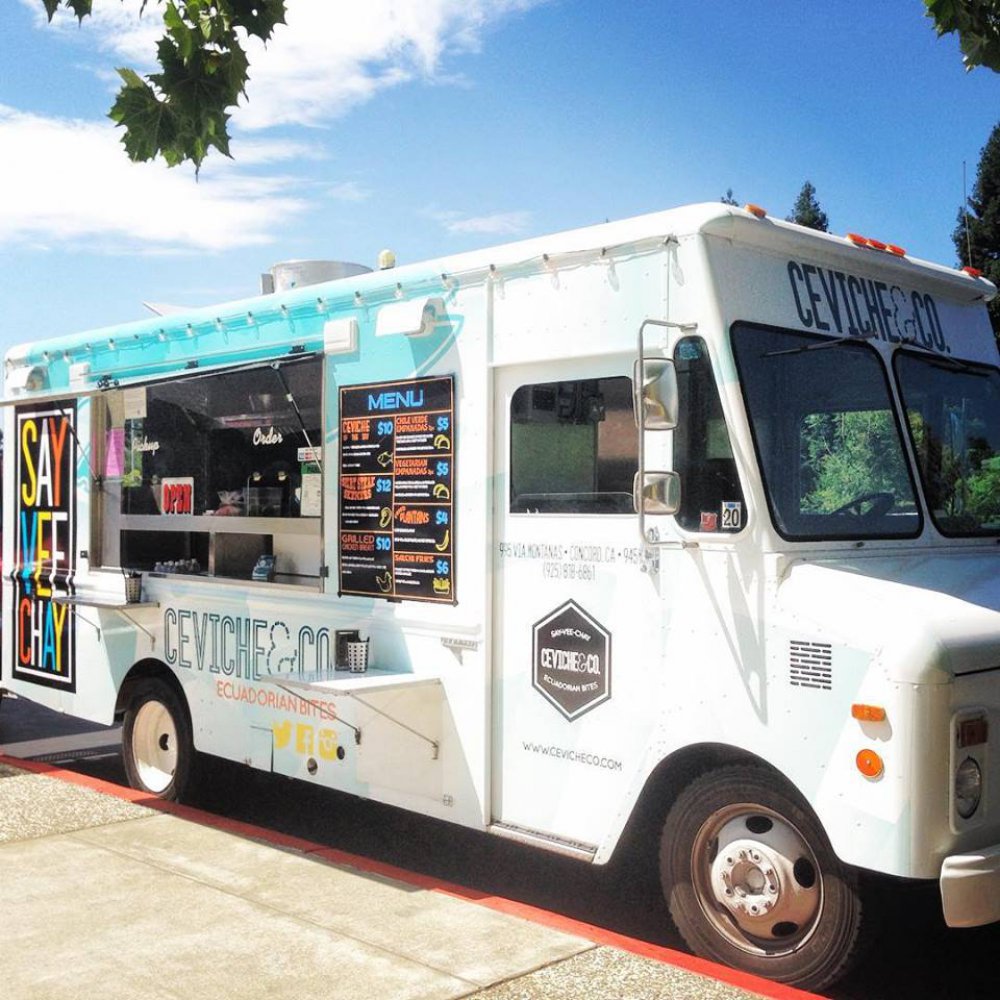 Ceviche & Co
Food Truck
San Francisco, CA
Food truck catering for your next event. Fast, easy and delicious. Book it here.
Get Started
#SAYVEECHAY
What is the story behind your business' name?
Yes! You heard correctly! A ceviche food truck is coming to the Bay Area! Ceviche & Co. will be serving the freshest, most delicious ceviche and tapas, varying in fusion styles know to the natives of Ecuador, a country containing portions of the Amazon Jungle, the geographical center of the world, unique fish and exotic fruits, and home to the Galapagos Islands. Our goal is to provide you with a variety of full flavored tapas and seafood delights bathed in citrus juices, accompanied by tropical aromas and spices. Mouthfuls of ceviche, empanadas, plantains, steak, and zesty sauces will only leave you wanting more of what delicious Ecuadorian cuisine has to offer.
About Ceviche & Co
The Bay area's finally getting mobile ceviche with Ceviche & Co, who's actually got more on their mind than just ceviche. But yes they do have ceviche. Obviously. It rotates daily, with new options springing up based on the availability of local ingredients, but it's always guaranteed fresh and guaranteed delicious. Those things don't rotate, they're just casually forever. As for the rest of the menu, Latin and specifically Ecuadorian influences pop up everywhere, with a grilled steak in chimichurri with rice standing out as a particular signature. Tender and hearty, it packs authentic flavor into every bite. Plantains and braised pork empanadas are also available for sides to round out your Ecuadorian detour, but really, and we mean this sincerely - also try the ceviche.
Book catering for your next event
Protected by our 100% Roaming Hunger Service Guarantee