Che Butter Jonez Food Truck
Preferred Caterer
Food Truck
Atlanta, GA
2+ Years

on Roaming Hunger
Super Great For
On-Set Catering
Family Events
Corporate Catering
Weddings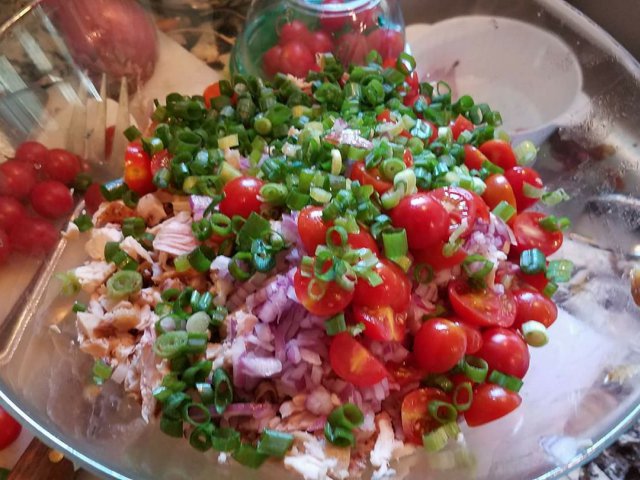 Menu
Main
That Sh!t Slambing
Our Smashed Lamb Burger with caramelized jalapenos and onions , lettuce, tomato, and an herb sauce
Who Let Mookie Make the Pasta
Fettucine Noodles, Shrimp, Garlic, spinach and Tomatoes tossed in shaved Parmesan
Chic-N-the Garden
Our World Famous Chicken Salad made with Rotisserie Chicken/Skin on a Kaiser Roll
All Hood, No Meat
(vegetarian) Pasta, Garlic, Tomatoes, Spinach, Broccoli, Brussel Sprouts, and Mushrooms
WHO WANTS BEEF
Angus beef burger with cheddar cheese, lettuce, and tomato on a brioche bun
Che Butter Mafia Sandwich
Our Chicken Parmesan Sandwich on a Brioche Bun
Tacos
Fried Ocean Perch in a four tortilla with cilantro lime slaw and fresh jalapenos
Shrimp Fries
A bed of fries topped with grilled shrimp, red & green onions, tomatoes, feta, cilantro, jalapenos and a chipotle aioli.
The Megan Goode
A bed of fries topped with ground beef, red and green onions, cilantro, tomatoes, feta, jalapenos, and chipotle aioli
Chicken Fries
A bed of fries topped with grilled chicken, red & green onions, cilantro, tomato, feta cheese, jalapeno(optional), and a chipotle aioli
Shrimp and Grits
Shrimp and grits
Fish Tacos Only
Fish Tacos
Omelette
Amazing Egg Omelette with spinach, onions, and your choice of protein or cheese
Chicken & Waffle
A fluffy waffle and the best fried chicken in Atlanta
Sides
Flash Fried Brussel Sprouts
Fresh Brussel Sprouts, flash-fried and tossed in garlic and Parmesan cheese.
All Hail the Kale
Sauteed Kale with onions and tomatoes
Arugula Asparagus Salad
A bed of Arugula topped with Asparagus, Sun-dried tomatoes, and Shaved Parmesan Cheese.
Potatoes & Onions
Potato & Onion Hash
Desserts
Assorted Cookies
Assorted Desserts
Assorted Desserts
Drinks
Drinks
Assortment of Drinks
Orange Juice
Bottled Orange Juice
About Che Butter Jonez Food Truck
Che Butter Jonez Food Truck is bringing Atlanta some truly ratchet eats. We don't know what ratchet means to you, but to us it means some seriously good food from a chef who has good taste on lock.
At Che Butter Jonez Food Truck, you're being treated to handcrafted meals from Che Butter Jonez himself, affectionately known by his family, friends, and fans as chef Malik Rhasaan. So what good things is Che Butter Jonez cooking for you? A whole lot in the way of what he's calling good hood eats, reinventing classic comfort foods for the better. Craving a big ol' burger? Che Butter Jonez has a handcrafted Slamb Burger topped with sauteed onions and jalapenos. Do you love tacos? He's got you covered with his signature szechuwan shrimp tacos topped with specialty cucumber slaw. However, that ratchet goodness doesn't end there.From hand crafted Carmelita Cakes made with salmon and cous cous marinated in orange juice, to vegan pasta tossed with spinach, garlic, mushrooms and onion, there's something for everyone on board. Follow the Big Black Truck all around Atlanta, or hire Chef Malik to cater your next event. This is one food truck that's not to be missed.
MUST TRY
A Raisin N Da Sun - this wholly unique take on the classic grilled cheese puts sharp cheddar on sweet raisin bread for a taste you won't soon forget
Book catering for your next event
Protected by our 100% Roaming Hunger Service Guarantee