Cupbop
Drop Off Catering, Food Truck
Las Vegas, NV
1 Month

on Roaming Hunger
Food truck catering for your next event. Fast, easy and delicious. Book it here.
Get Started
In those early days of Cupbop, our founders had a hard time explaining the menu because they didn't speak much English. Instead they would say SHHH…JUST EAT!' and our very first slogan was born. What language barriers have you run into before? Let us know on our Facebook page and give us a 'like' while you're there.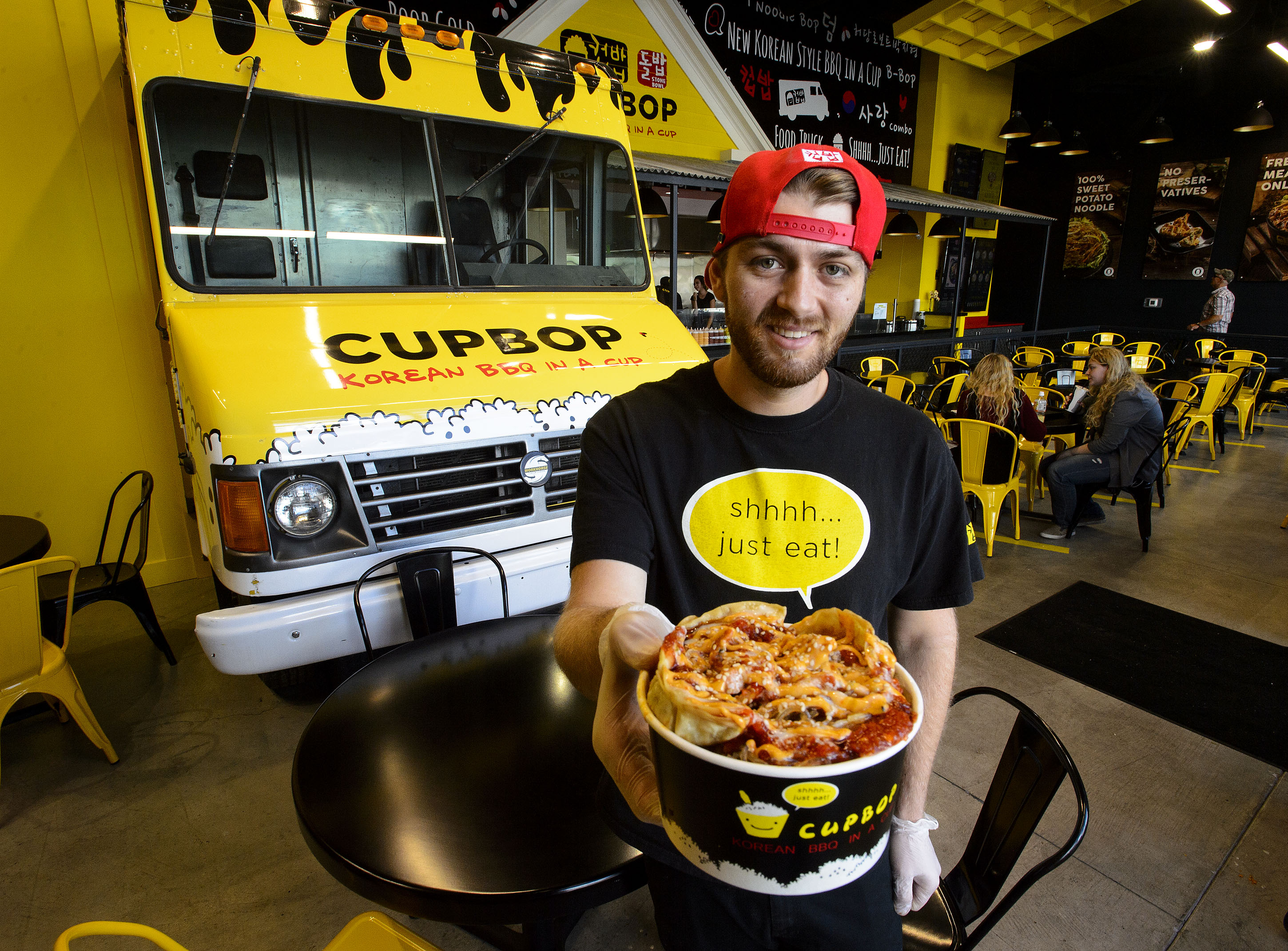 Menu
Main
Hot Bop
Korean-style spicy pork served with rice, cabbage, and noodles.
Kko Kko Bop
Korean-style barbeque chicken with rice, cabbage, and noodles.
B Bop
Korean-style bulgogi beef with rice, cabbage, and noodles.
Noodle Bop
Korean-style sweet potato noodles served with rice and cabbage.
Combo Bop
Two choices of any of our Korean-style meats served with rice, cabbage, and noodles.
Drinks
Demi Soda
Korean soda in peach, orange, and green apple.
Yogo Vera
Korean aloe vera drink in coconut, mango, or peach.
Meet Junghun Song
What is the story behind your business' name?
Cupbop serves Korean BBQ in a cup. Bop (밥) means "steamed rice" in Korean so Cupbop simply means "steamed rice in a cup." Adding our specialty sauces and twists to authentic Korean recipes, we have created a new style of Korean food.
About Cupbop
Cupbop is here to end your boredom with the same old food choices. The Cupbop menu is a delicious take on Korean cuisine. Exotically flavorful, naturally healthy dishes you've never had a chance to try—and they make them all affordable, fresh, and lightning fast.
Book catering for your next event
Protected by our 100% Roaming Hunger Service Guarantee