D&D Goodies
Preferred Caterer
Food Truck
Minneapolis, MN
5+ Years

on Roaming Hunger
Super Great For
Family Events
Smaller Spaces
Huge Events
Corporate Catering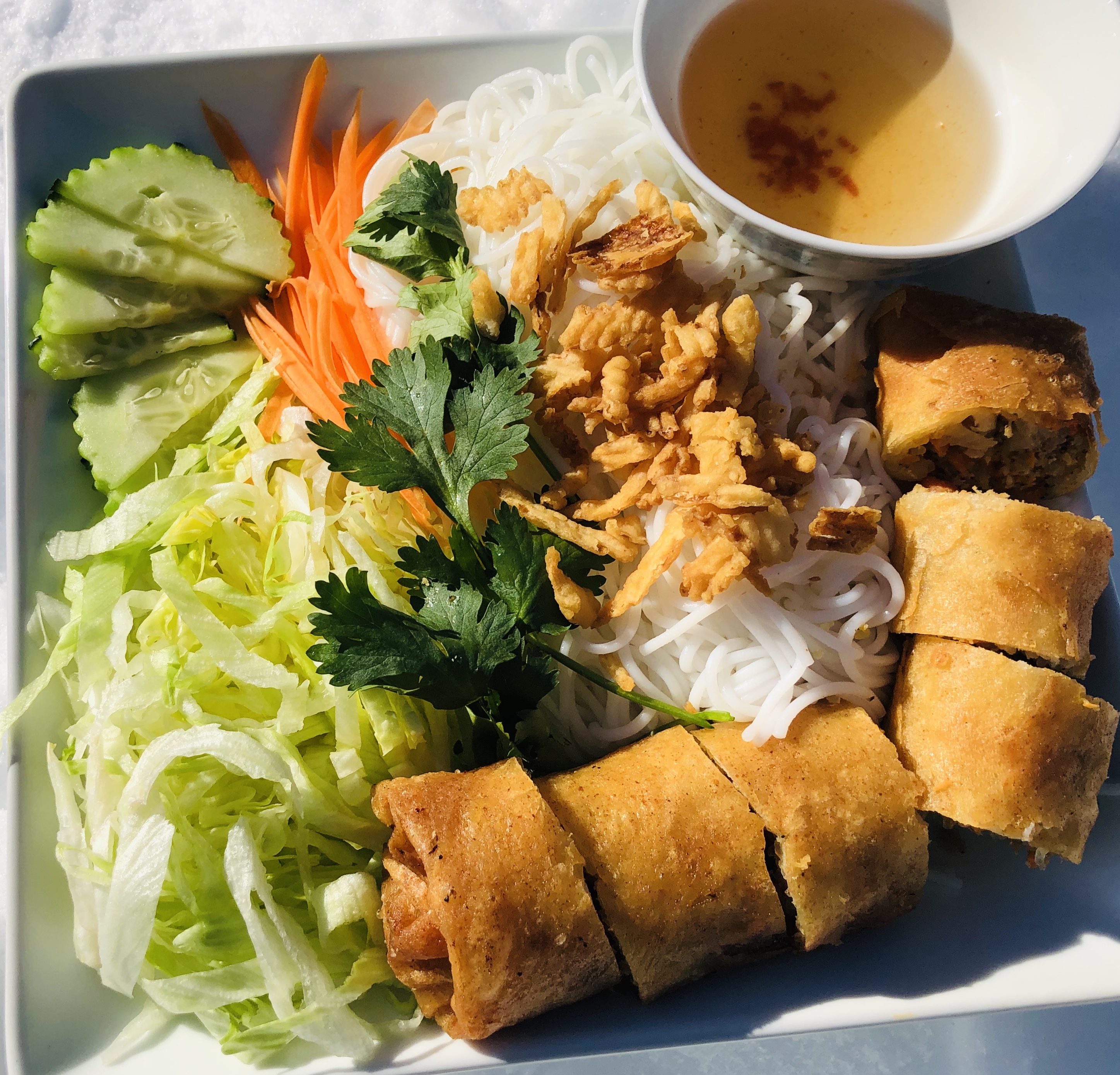 Menu
Main
Chicken dumplings
Crispy fried chicken Dumplings with special made sauce to bring up its best flavor!
Chicken wings with garlic sauce
Deep fried chicken wings dipped with our famous garlic sauce
Cream cheese Wontons
Deep fried cream cheese Wontons with golden crispy looking, served with our homemade Sweet Sour sauce.
Jumbo Eggrolls
Crunchy and delicious pork Eggrolls with our Vietnamese Style, served with our famous House Sauce.
Tempura Shrimps with sweet butter sauce
Jumbo Shrimps Coated with tempura layer, served with our sweet buttery sauce
Garlic wings on rice
Garlic wings on top of jasmine rice, sided with cucumber and lettuce , cilantro
6 meatballs on rice
Teriyaki meatballs combined with jasmine rice , lettuce and cucumber on the side.
Gluten Free Vegi Spring Rolls
Deep fried tofu, potato, jicama - All rolled with Rice noodle, lettuce, carrot, Cilantro.. served with peanut sauce.
Eggroll Noodle Salad
Eggroll noodle salad with our famous Eggroll and rice noodle, lettuce, cucumber, carrots, cilantro, completed with the unique recipe sauce.
Strawberry Lemonade
Homemade freshly Strawberry lemonade service with ice
Matcha green tea latte
Japanese matcha green tea with condensed milk and creamer , served with ice
Thai tea
Black tea with condensed milk and creamer , served with ice
Iced coffee
Mocha Frappuccino
About D&D Goodies
D&D Goodies is giving Minneapolis, MN some seriously good eats on the streets. It's a food truck, after all, and one that specializes in bite sized goodies to tantalize your tastebuds. At D&D Goodies, they've handcrafted a full bodied menu built to satisfy. Get their jumbo egg roll stuffed with goodness, or try out their many other goodies, from cheese wontons to dumplings, wings and meatballs. Or get 'em all in combos, the possibilities are endless and delicious. That's just what's in store for you at D&D Goodies, so what are you still reading this for? Find 'em in Minneapolis, or have 'em out to cater your next event. Trust us. You won't be disappointed. MUST TRY
Chicken Meatballs
- these hearty balls of meat are simply a treat to eat
Book catering for your next event
Protected by our 100% Roaming Hunger Service Guarantee