DownEast Lobstah
Preferred Caterer
Popup Catering
New York, NY
15 Months

on Roaming Hunger
Super Great For
On-Set Catering
Smaller Spaces
Huge Events
Corporate Catering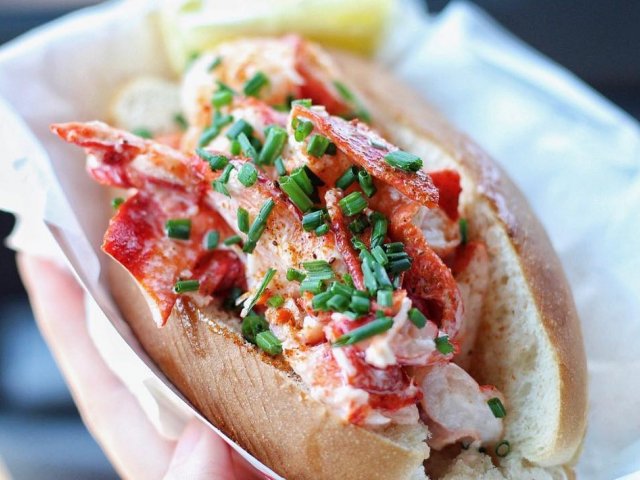 Menu
Main
Cold
Lemon aioli, chives, old bay seasoning, toasted split top bun
Warm
Poached in butter, scallions. lemon wedge, toasted split top bun
Lobster Sliders
Sriracha aioli, slaw, toasted sweet hawaiian bun
Lobster Grilled Cheese
Cheddar and gruyere cheese, scallions, frensh brioche bun
Lobster Spring Rolls
Cheddar and gruyere cheese and scallions
Sides
Fries
hand cut old bay seasoned fries
Lobster Hushpuppies
served with choice of aoili
About DownEast Lobstah
DownEast Lobstah's got the best lobster rolls in New York City, hands down. Or claws down, we should say. In any case, this vendor hails from Maine, and when they couldn't find that New England staple in town, they decided to take on the delicious mission of making it their own.
Too much success, we might add. DownEast Lobstah is a super popular business, making that Maine specialty the main attraction on a full bodied menu built to satisfy. Here, you're getting all kinds of lobster rolls to curb your hunger on the curb. From the classic cold lobster roll featuring chunks smothered in lemon aioli, chives, and Old Bay to the warm and buttery roll with scallions on a toasted split top bun, you've got options, and they're all delicious. But that's not all. DownEast Lobstah's got lobster street food creations, including lobstah sliders, lobstah grilled cheese, and even lobstah hushpuppies. Sounds amazing, right? Track down DownEast Lobstah to get your hands on the good stuff, or better yet, book 'em to cater. You can thank us later.
MUST TRY
Bacon — This lobster roll is made even meatier with the addition of applewood smoked bacon, accented with chipotle slaw on a toasted split top bun. Can you say yum?
Upcoming Locations
No upcoming events currently listed.
Book catering for your next event
Protected by our 100% Roaming Hunger Service Guarantee