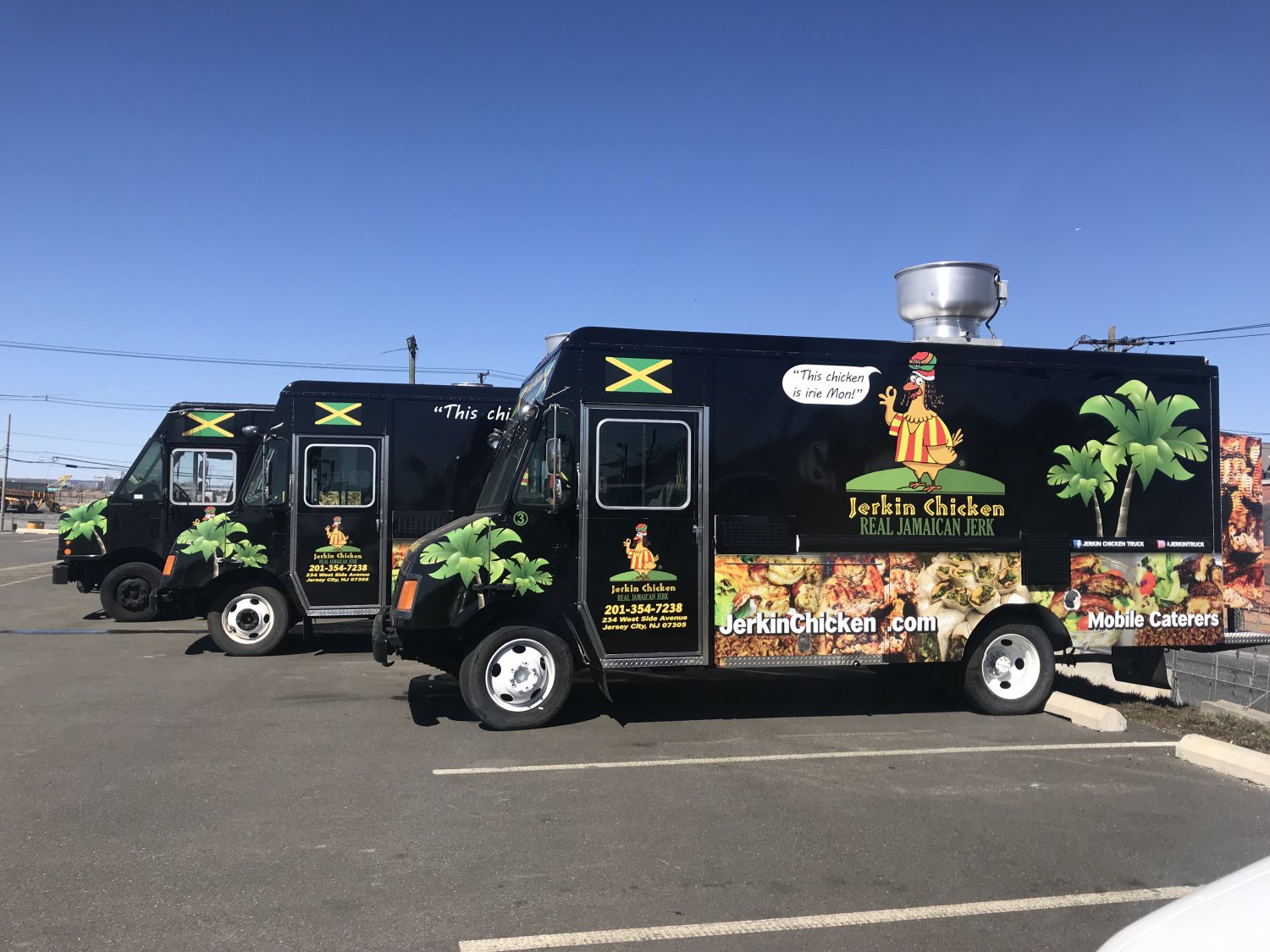 Jerkin Chicken
Food Truck
Jersey City, NJ
3+ Years

on Roaming Hunger
Food truck catering for your next event. Fast, easy and delicious. Book it here.
Get Started
Super Great For
On-Set Catering
Huge Events
Corporate Catering
Weddings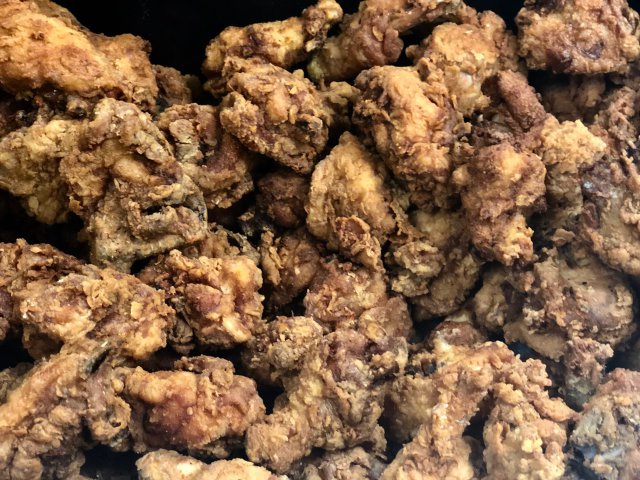 Menu
Appetizers
Meatballs
Jerked meatballs in our special seasoning
Jerk Chicken Wings
Our special recipe jerk wings dipped in our homemade Jerk BBQ Sauce
Jerkin Nuggets
Fried crispy nuggets in our special seasoning with our homemade jerk BBQ sauce dip
Jerk Tacos
Flavorful Tacos made the Jamaican way. Choice of Jerk Chicken, Jerk Shrimp or Jerk Pork. Make your mouth happy with this trio.
Main
Jerk Chicken
Juicy flamed grilled chicken marinated in traditional Jamaican jerk seasoning by the pan
Jerk Shrimp
Tender Grilled Jumbo Shrimp marinated in our traditional Jamaican jerk seasoning
Jerk Pork
Tender spicy grilled marinated pork in our traditional Jamaican jerk seasoning
Oxtails
Stewed Oxtails in our special recipe
Curry Chicken
Curried chicken stewed in our special seasoning blend
Chicken Stew
Brown stewed marinated chicken in our special seasoning blend with brown gravy
Curry Goat
Stewed Goat in our special curry sauce
Escovich Fish
Fried Fish with a special sauce made with onions, peppers and vinegar
Wraps
A tortilla wrap with your favorite jerk entree with a mix of our salad
Curried Chicken
Sides
Rice & Peas
A traditional dish, made with coconut cream and red beans
Mac & Cheese
Our version of an all time favorite
Potato Salad
Our version of an all time favorite, no eggs used
Cabbage
Sauteed cabbage with carrots, onions and peppers
Tossed Garden Salad
A blend of greens and vegetables
Sweet Plantains
Sweet Plantains, fried to perfection
Cod Fish Fritters
Cod Fish mixed in a fried sweet dough
Rice & Peas
a jamaican specialty, made with coconut milk, red beans, browning , onion and sweet peepers.
About Jerkin Chicken
Jerkin Chicken is bringing a truly authentic taste from Jamaica all the way to Jersey City, a place that could use some jerking around. In the best way, of course. That's because this family outfit has been providing their fabulous jerk chicken to the metro area for over 20 years, staying true to that island flavor with imported seasonings and spices to tantalize your tastebuds.
At Jerkin Chicken, get ready to have your tastes jerked and your hunger fully satisfied in their full bodied menu built to do just that. Get a half or full jerkin chicken on a plate with homemade sides of the rice and peas, mac & cheese and even roti bread, or try out one of their other Jamaican specialties. They've got a whole lot of savory goodness on board, a food truck that's making curry goat, oxtail and even curry salmon all the more available on the streets. If you're looking for good eats, you'll find 'em here. So why wait? Find Jerkin Chicken to get your jerk on, or invite 'em to jerk up your next event. Trust us. It's well worth it.
MUST TRY
Jerk Wings - crispy chicken wings are smothered in that spicy dry rub, cooked to perfection
Book catering for your next event
Protected by our 100% Roaming Hunger Service Guarantee