Kona Ice of Pompano Beach
Food Truck
Pompano Beach, FL
10 Months

on Roaming Hunger
Super Great For
Smaller Spaces
Huge Events
Fundraisers
Corporate Catering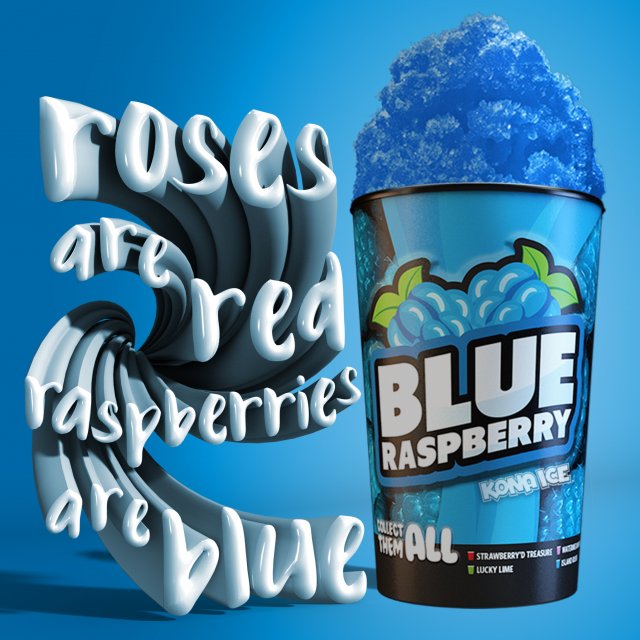 Menu
Desserts
Tiger's Blood
We hunted through all the jungles in Asia to find the most willing tiger to help give us some of their blood. What we found is a flavor of strawberry and a touch of coconut make this one really tasty!
Blue Raspberry
Hands down, this flavor is our coolest flavor. It has a classic blue raspberry taste with a little bite that makes this one a go-to classic.
Groovy Grape
Classic grape taste, same groovy name. This flavor will have you dancing in the streets. Get ya groove on!
Island Rush
This blue tropical punch flavor has become a quick fan favorite. Named after our gaming app, you'll feel like you're running on the beach with the wind in your hair!
Orange Ya Happy
Say hello to Orange Ya Happy, the funniest comedian in all of Gooba Jooba.
Lucky Lime
This little lime has the luck of the Irish! Want some of that luck to rub off on you? Then you'll have to give this sweet flavor a try!
Watermelon Wave
Looking for a rush of melon flavor? Hop on the Watermelon Wave! It'll send your tongue surfing on a giant wave of deliciousness!
Strawberry'd Treasure
We sure do treasure this sweet flavor, so much so that we berry'd it! "X" marks the spot with this delicious goodness. This is a flavor worth looking for!
Ninja Cherry
This cherry flavor is so bold, it might karate chop you right in the mouth. But like a good karate chop.
Piña Colada
If you're looking for a little beach escape in a cup, look no further. Pineapple + coconut = happiness.
Monster Mango
Ahhhh this flavor is out to get you! This monstrous, mouth watering flavor might be your new favorite.
About Kona Ice of Pompano Beach
Kona Ice of Pompano Beach, FL brings more than refreshment wherever it drives: it provides a twenty minute vacation. Their KEV (Kona Entertainment Vehicle, naturally) comes ready, not just to make your day better, but to help you make your own day better - the Flavorwave on the side of the truck allows you to custom-blend flavors til each shaved ice becomes your own unmistakable creation.
Staffed by the friendliest guides around, it's an experience that'll lift spirits for any occasion you have planned. And this ice isn't just delicious, it can even be nutritious - ices are available in alterations like vita-blend (with less sugar and more nutrients) or simply sugar-free altogether. To book a party your friends can indulge in without the guilt, hit up Kona and watch the flavors themselves do all the work. Pompano Beach, FL never had it so good.
Upcoming Locations
No upcoming events currently listed.
Book catering for your next event
Protected by our 120% Roaming Hunger Service Guarantee