Lomo Libre Peruvian Fusion Food Truck
Preferred Caterer
Food Truck
San Francisco, CA
2+ Years

on Roaming Hunger
Super Great For
Indoor Events
Family Events
Corporate Catering
Weddings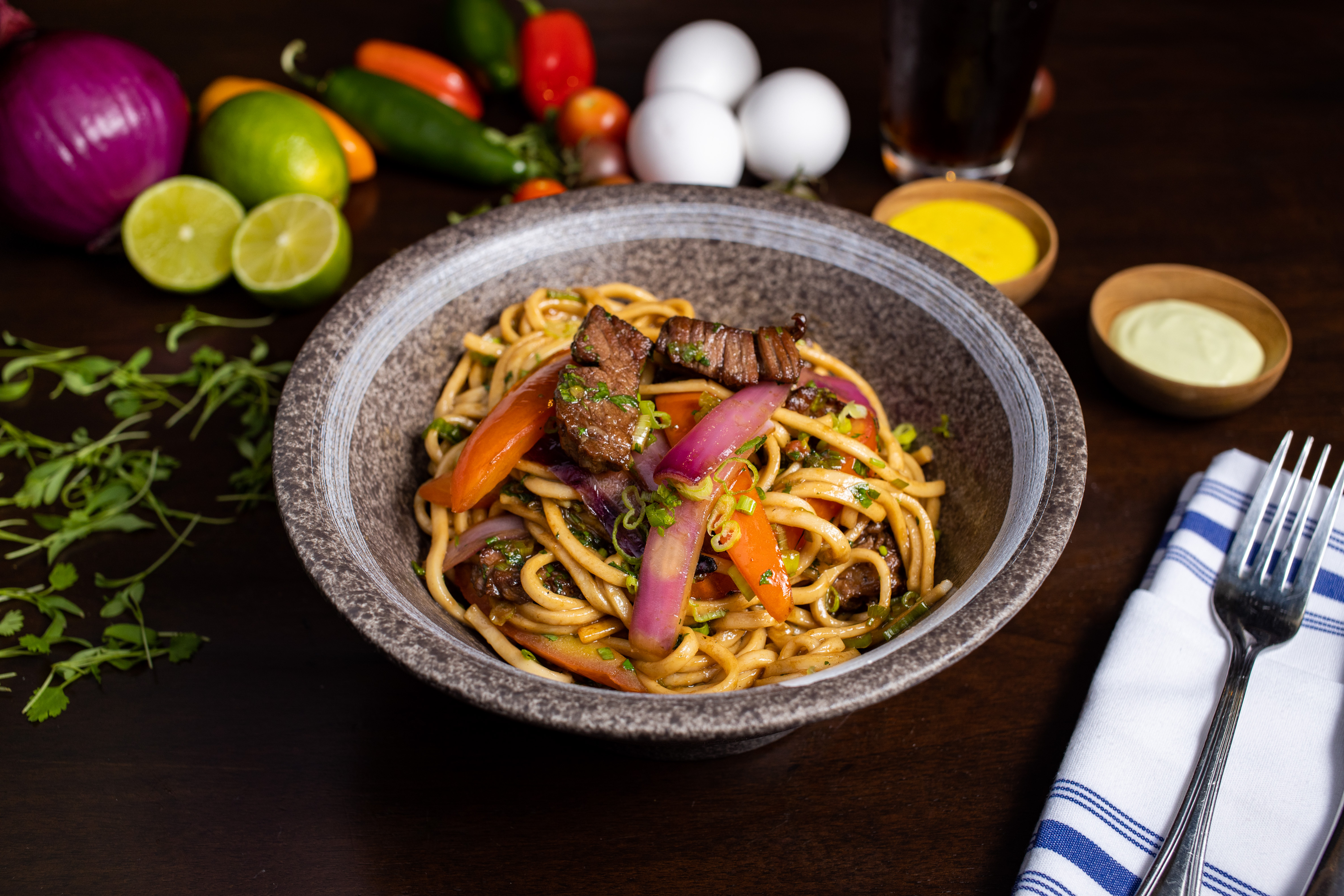 Menu
Main
Sweet Potato Lomo Tots
Crispy sweet potato tots, topped with your choice of protein, rocoto chili aioli, aji verde, cheese, olives, jalapeños, onions, and tomatoes
Lomo Noodles
Your choice of protein with sautéed noodles, onions, tomatoes, and cilantro in a secret soy sauce blend drizzled with aji verde sauce
Lomorrito
Your choice of protein sautéed with onion & tomatoes with cilantro rice, pinto beans, cilantro crema, and French fries, wrapped in a flour tortilla
Yuca Nachos
Yuca fries, tortilla chips, cheese, guacamole, cilantro crema, rocoto chili aioli, olives, yellow chili pico de gallo, and pickled jalapeños
Lomo Quesadilla
Your choice of protein with jack & cheddar cheese, lettuce, and tomatoes
Lomo Salad
Your choice of protein with shredded lettuce, pickled onions, quinoa, cheese, cancha, and olives with a creamy cilantro dressing
Lomo Saltado Bowl
Your choice of protein with sautéed onions, tomatoes, and scallions in a secret soy sauce blend, served over French fries and jasmine rice
Lomorrito "A Lo Pobre"
Your choice of protein with sautéed onions and tomatoes, cilantro rice, pinto beans, cheese, cilantro crema, fried egg, and sweet plantains, wrapped inside a flour tortilla
Sides
Lomo Empanadas
Lomo steak empanadas with an aji verde aioli dipping sauce
About Lomo Libre Peruvian Fusion Food Truck
At Lomo Libre, Chef Jose Calvo-Perez is eager to introduce residents across San Francisco, CA to the Peruvian classic that is lomo saltado. Chef Jose and his team combine classic lomo saltado with a variety of street food staples, making this truck a must for any self-respecting Bay Area foodie.
Lomo saltado is traditionally made with steak strips, onions, tomatoes, and french fries sprinkled in cilantro, drenched in a savory soy sauce blend, and served over steamed rice. Not only can you get classic lomo saltado, they also serve it wrapped in burritos, stuffed in a quesadillas, or served over tater tots. Pair your choice of entree with any number of robust sauces like rocoto chile crema or aji verde and enjoy a full-bodied feast. Sound like the perfect meal? We agree, so either find Lomo Libre out on the street or book 'em for your next event.
MUST TRY
Lomo Tater Tots — Tater tots smothered in your choice of chicken, steak, or tofu plus olives, peppers, cheese, and a blend of cilantro crema and aji verde.
Book catering for your next event
Protected by our 100% Roaming Hunger Service Guarantee