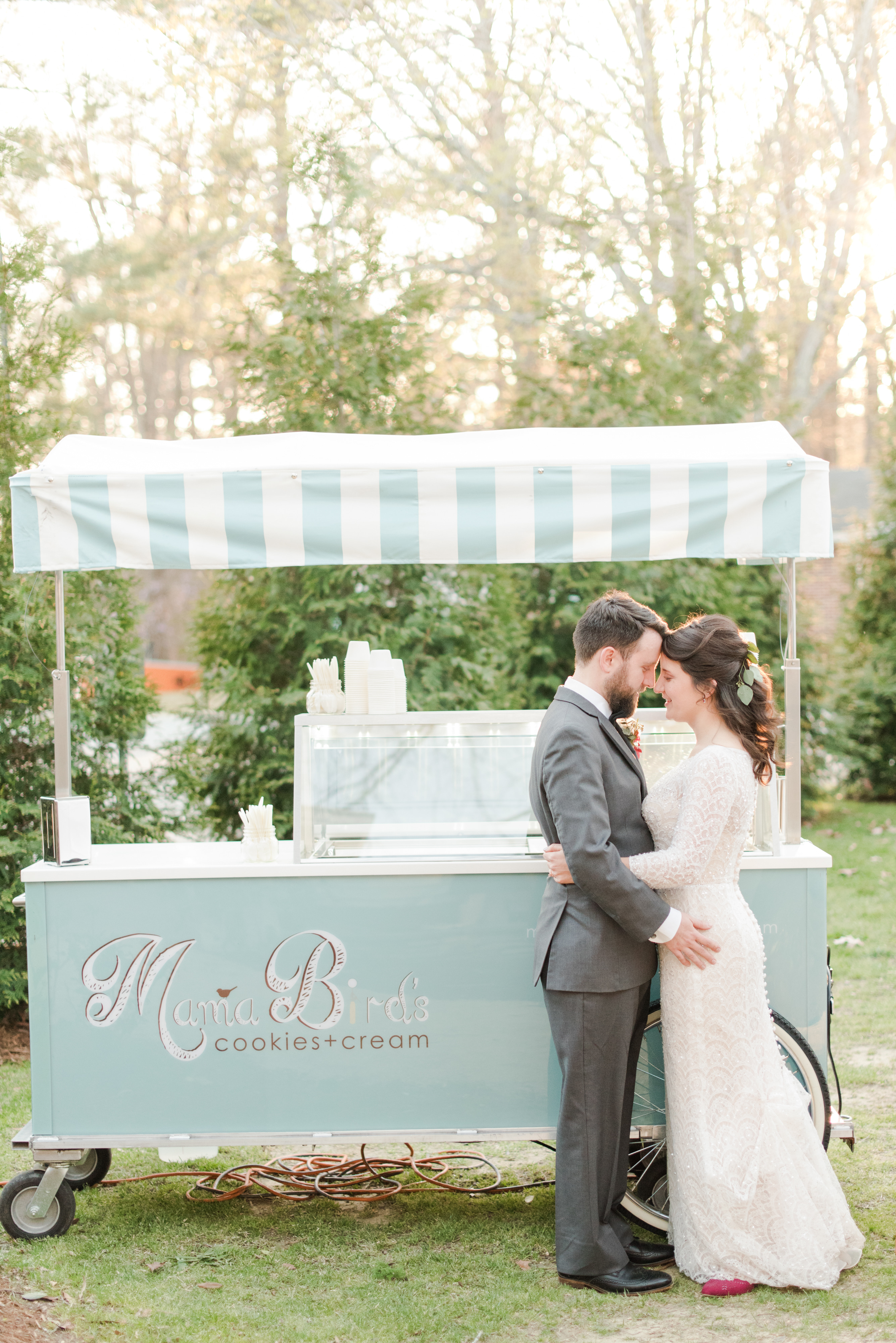 Mama Bird's Ice Cream
Cart
Raleigh-Durham, NC
Food truck catering for your next event. Fast, easy and delicious. Book it here.
Get Started
Super Great For
Custom Menus
On-Set Catering
Corporate Catering
Vegans & Vegetarians
Meet Lesley Richmond
What is the story behind your business' name?
What started as an experiment in flavor, quickly evolved into a community-wide obsession for making the best quality ice cream for anyone who walked in our door. From the kitchen counter to the farmers market and beyond our dedication to unique flavors crafted from premium ingredients and passion for pleasing has brought Mama Bird's to where we are today. Our name, Mama Bird's, is rooted in our past and a nod to our first taste testers - our daughters, "Mama" for Averi, and "Bird" for Taylor. Since then, we've gained countless other taste testers and they all agree, this is how ice cream is supposed to be made. It's simple, we're passionate about our product. Blending the richest flavors, and creamiest textures to create ice cream founded in old world traditions and enjoyed by all. With a rotating array of imaginative flavors, it's up to you to find your favorite - but who says you can just have one?
About Mama Bird's Ice Cream
Mama Bird's Ice Cream creates quality ice creams and scratch-made sweets for their community in the Raleigh-Durham area. The difference is in their unique, custom flavors like Snap Crackle Pop: marshmallow ice cream with homemade brown butter Rice Krispies treats. Their expertly trained ice cream makers work with the finest ingredients to create the most decadent and creamy textures you'll ever taste. Whether it's a simple scoop in a fresh baked cone or a sandwich combining their imaginative flavors with warm baked goods, you'll experience a trip in taste like never before. Mama Bird's Ice Cream is passionate about their ice cream and you will be too as soon as you try it. Invite Mama Bird's Ice Cream to land at your event, and your guests will be atwitter with delight.
Book catering for your next event
Protected by our 100% Roaming Hunger Service Guarantee