Preferred Caterer
Food Truck
Las Vegas, NV
11+ Years

on Roaming Hunger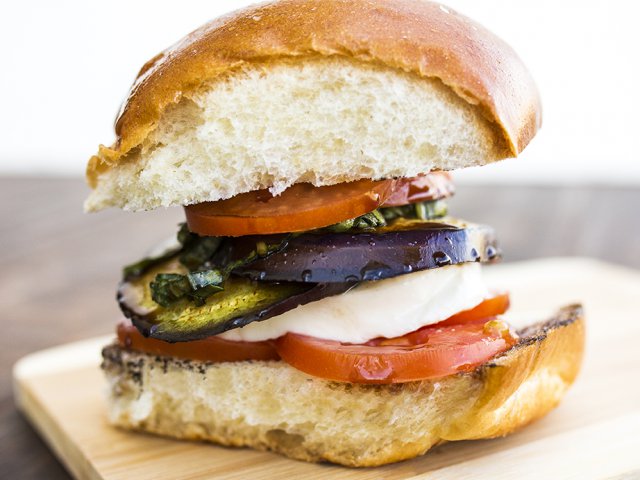 Menu
Main
Peppep
Angus beef, lettuce, tomato, sauteed onions, American cheese, pickle, home made super sauce.
Yaya
Angus beef, lettuce, tomato, red onion, red wine vingarette, feta, home made tzatziki.
Captain's Order
Angus beef, roma tomato, arugula, feta cheese, balsamic reduction, sautéed onions
Caprese
Grilled eggplant, roma tomato, basil, fresh Mozzarella, balsamic reduction
Plain Jane
Cheese. Ketchup.
Porky
Tender slow cooked pork, caramelized jalapeño, BBQ Sauce.
Barby
Angus beef, American cheese, caramelized jalapeño, BBQ sauce, and crispy onion strips.
Chicken BOOM
Homemade Lemon Garlic Chicken Salad, lettuce, tomato, sriracha
Buffalo Soldier
Grilled chicken breast, lettuce, tomato, crispy onions, melted Swiss, hot sauce, ranch
Sides
Sweet Potato Fries
Fries
Hand-cut French fries
About Slidin' Thru
Since 2010, Ricardo Guerrero has been grilling up sliders in the Las Vegas community. His truck, Slidin' Thru, has become a sensation in the Vegas valley, and his lineup of tasty and creative sliders have become the stuff of legend.
Guerrero is committed to keeping things fresh, from the Porky (slow cooked pulled pork accented with caramelized jalapeño and BBQ sauce) to the Chicky Boom (homemade lemon garlic chicken salad and Sriracha), and so much more. Even his Plain Jane features a 100% Angus beef patty. For all these and more, find Slidin Thru in Las Vegas, NV, or have them slide thru your next event.
MUST TRY
Captain's Order — Angus beef topped with Roma tomatoes, arugula, sautéed onions, and feta cheese in a balsamic reduction
Book catering for your next event
Protected by our 100% Roaming Hunger Service Guarantee