Smoothie Strong
Popup Catering, Food Truck
Houston, TX
4+ Years

on Roaming Hunger
Super Great For
Huge Events
Fundraisers
Corporate Catering
Vegans & Vegetarians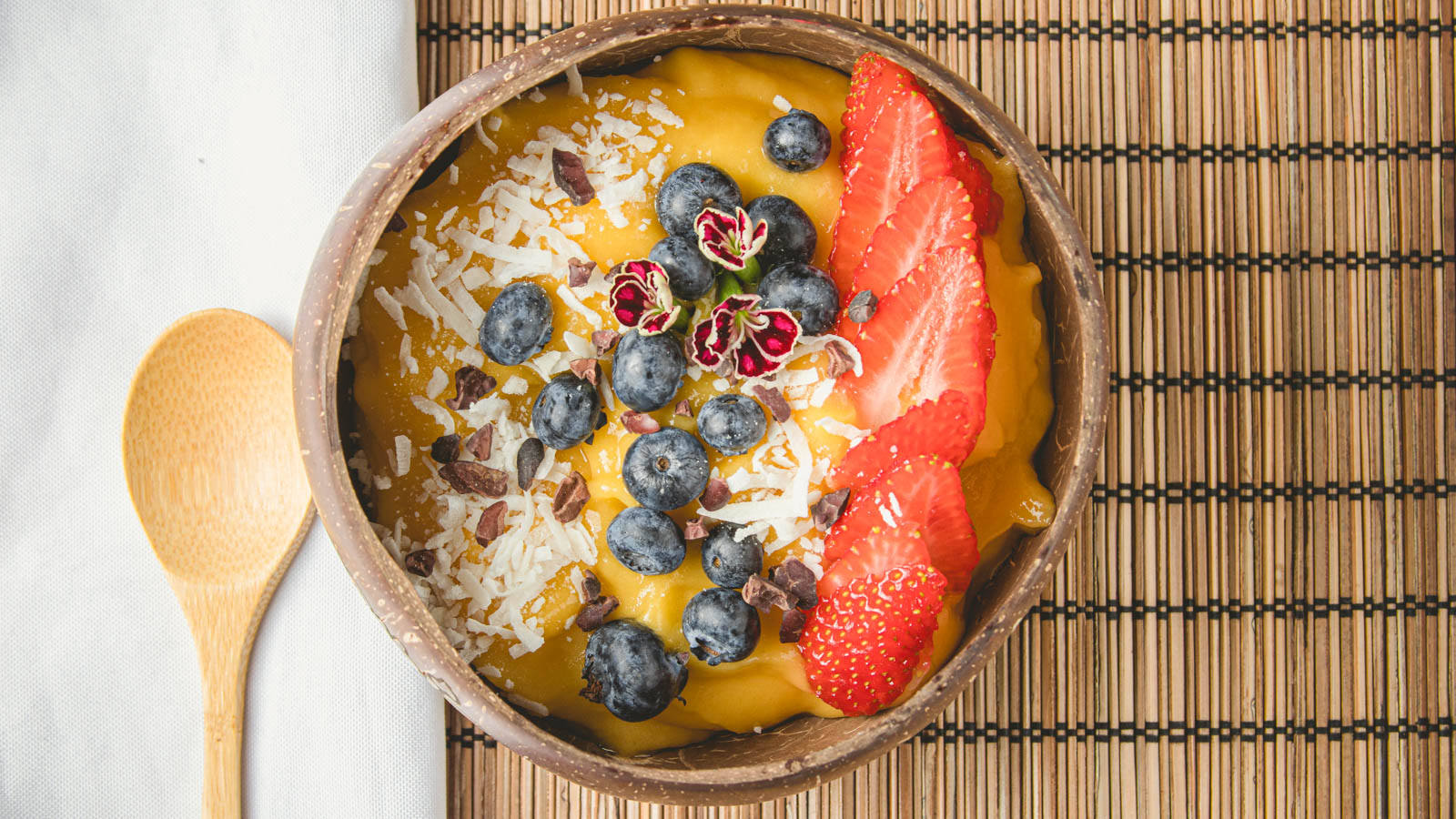 Menu
Desserts
Tropical Fitness Bowl
Juicy pineapple, sweet mango and tangy passion fruit blended with honey or agave and topped with your selection of fresh toppings
Acai Bowl
Fresh Strawberries, Blueberries, Acai Berries, Banana and wild flowers honey blended to a perfect sorbet consistency and then topped with your preference of toppings.
Berry Energy Bowl
A load of antioxidants of Strawberries, Blueberries, Blackberries and Raspberries blended with honey or agave then topped with your selection of toppings
Blue Force Bowl
An amazing superfood blend of Blue Spirulina, sweet bananas, juicy pineapple, creamy coconut cream and honey or agave, oh my! Then topped with your favorite toppings!
Peanut Butter Booster Bowl
A very creamy and delicious blend of Sweet bananas, peanut butter, cacao and honey or agave with the toppings of your selection
Caribbean Fuel Bowl
A very delicious blend of young coconut cream, juicy pineapple and honey or agave, so yummy and then topped with your selection of toppings
Classic Strength Bowl
A classic and delicious duo of Bananas and Strawberries blended with honey or agave and your favorite toppings
Drinks
Berry Energy Smoothie
Fresh Strawberries, blueberries , blackberries and raspberries!
Peanut Butter Booster
Fresh ripped Bananas, creamy peanut butter, 100% cacao, raw wild flowers honey. Just perfect to boost your day!
Mango power
Fresh ripped and sweet mango. Specially for Mango lovers!
Kale Though
Fresh Kale, sweet Banana, juicy red and green Apples and a swirl of wild flowers raw Honey.
Classic Strength
Ripped Bananas and fresh Strawberries, the perfect duo!
Caribbean Fuel
Fresh and juicy Pineapple, 100% natural Coconut cream and a swirl of wild flowers raw Honey and topped with a Cherry! Our freshest presentation of the traditional Pina Colada. Cheers!!!
Tropical Fitness
Sweet Mango, juicy Pineapple and tangy Passion Fruit. Taste it, No ticket needed to transport you to a Tropical paradise!
About Smoothie Strong
It's tough to find the perfect beverage. The one that quenches your most vital needs; nourishment, flavor, and all-natural energy. Well search no further because this is exactly what they're serving (on the daily) at Smoothie Strong. They use carefully sourced ingredients, including the finest organic fruit, to freshly blend their refreshing selection of smoothies. Each sweet and delightful drink is packed with proteins, vitamins, and fat burners to boot. Smoothie Strong offers 8 flavors to choose from, and the ability to even create your own concoction. Afterall, their top priority is to make you feel healthy and happy.
Book catering for your next event
Protected by our 100% Roaming Hunger Service Guarantee