Taste of Manila
Food Truck
Indianapolis, IN
Authentic filipino food truck
Kevin and gracia bryan
of
Taste of Manila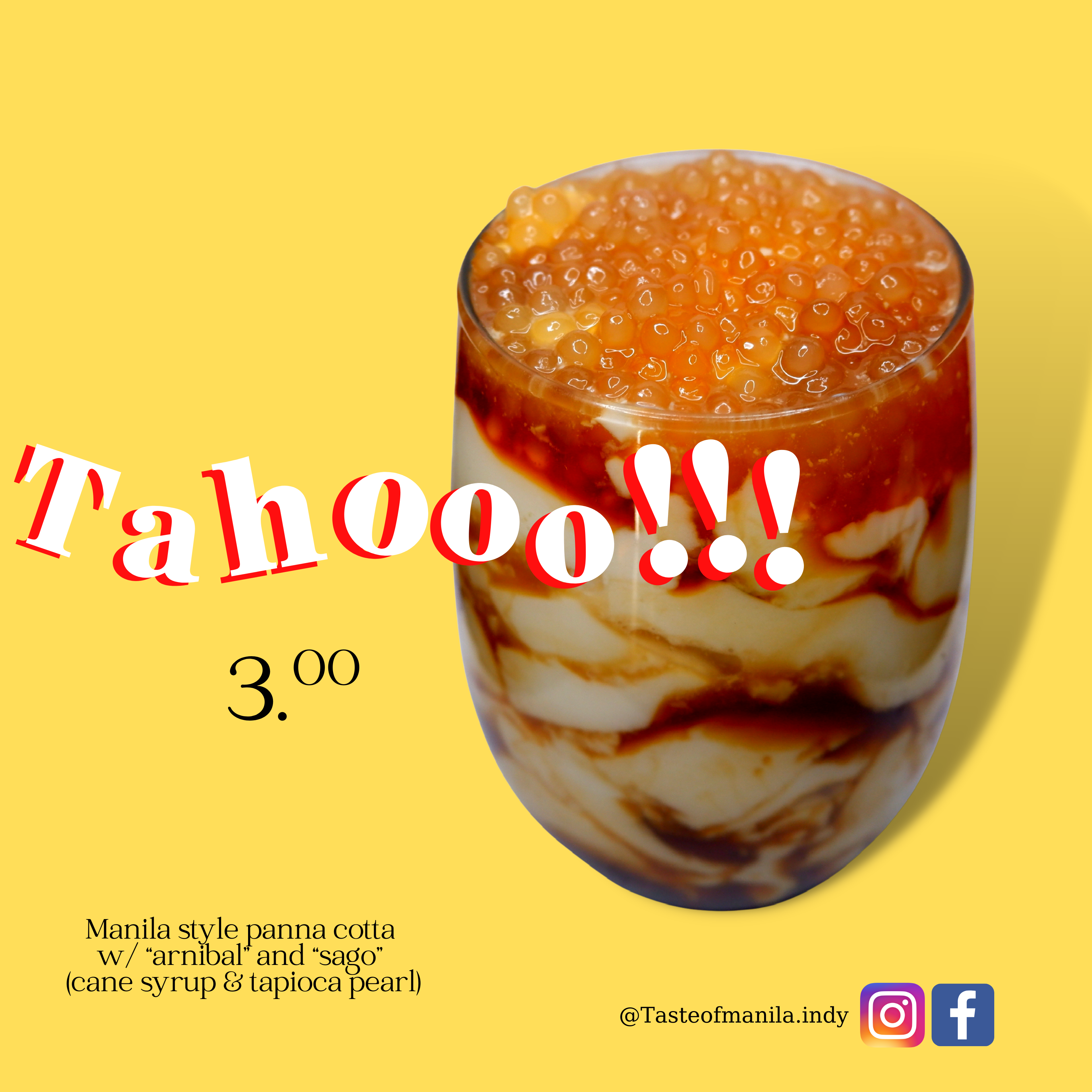 Menu
Filipino Favorites
Pork Lumpia
Filipino version of spring rolls made with lumpia wrappers and filled with ground pork and vegetables. Served 4pcs
Vegetable Lumpia
Filipino version of spring rolls made with lumpia wrappers and filled with mixed vegetables. Served 2pcs
Chicken BBQ Skewers
Served 1pc
Pork BBQ Skewers
Served 1pc
Adobo Rice Bowls
Adobo Rice w/ Green Beans & Tofu
Seasoned rice with savory tofu and green beans
Adobo Rice w/ Chicken
Seasoned rice with savory chicken
Adobo Rice w/ Pork
Seasoned rice with savory pork
Adobo Rice w/ Beef
Seasoned rice with savory beef
Pancit Bowls
Pancit w/ Vegetables & Tofu
Filipino style noodles sauté w/ vegetables and tofu
Pancit w/ Chicken
Filipino style noodles sauté w/ chicken
Pancit w/ Shrimp
Filipino style noodles sauté w/ jumbo shrimp
Dessert
Taho
Manila style Panna Cotta w/ Arnibal (Cane Syrup) & Sago (Tapioca Pearl)
Meet Kevin and gracia bryan
What is the story behind your business' name?
I (Gracia) born and raise in Manila, Philippines. I want everyone to have a taste of where I came from
About Taste of Manila
Get your fill of Filipino fare at Taste of Manila in Indianapolis, IN. Helmed by Philippine native, Gracia, and her husband, Kevin, this food truck keeps it simple and delicious: hearty adobo bowls and pancit bowls, as well as classic lumpia and BBQ skewers. Never had taho, the panna cotta dessert with cane syrup and tapioca pearls? We guarantee this is the place to try it. Check out Taste of Manila for a big bite of the flavors and culture of the Philippines right in the Crossroads of America.
Book catering for your next event
Protected by our 100% Roaming Hunger Service Guarantee