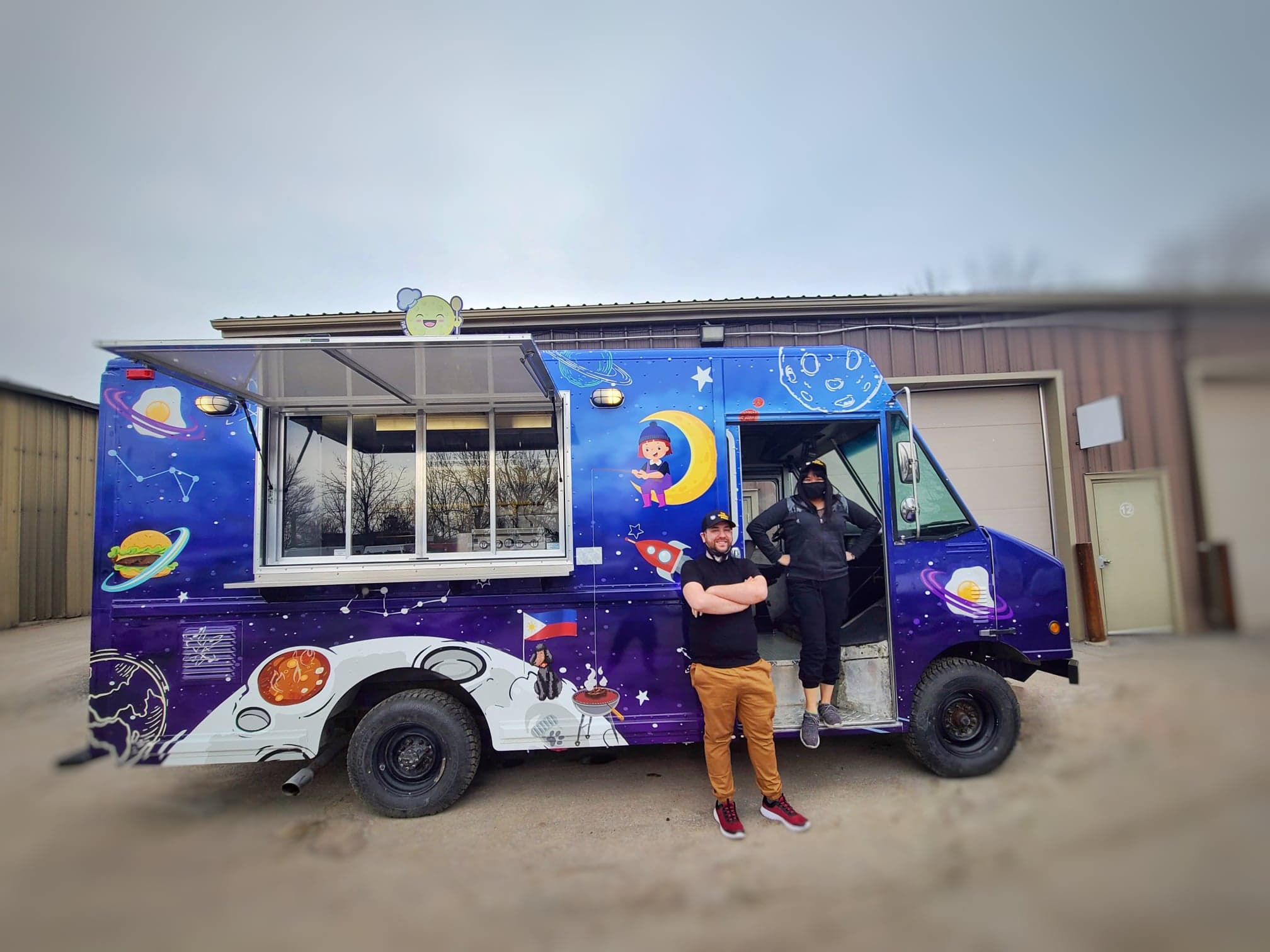 The Hungry Moon
Drop Off Catering, Food Truck
Toronto, ON, Canada
Food truck catering for your next event. Fast, easy and delicious. Book it here.
Get Started
Super Great For
Family Events
Huge Events
Corporate Catering
Vegetarians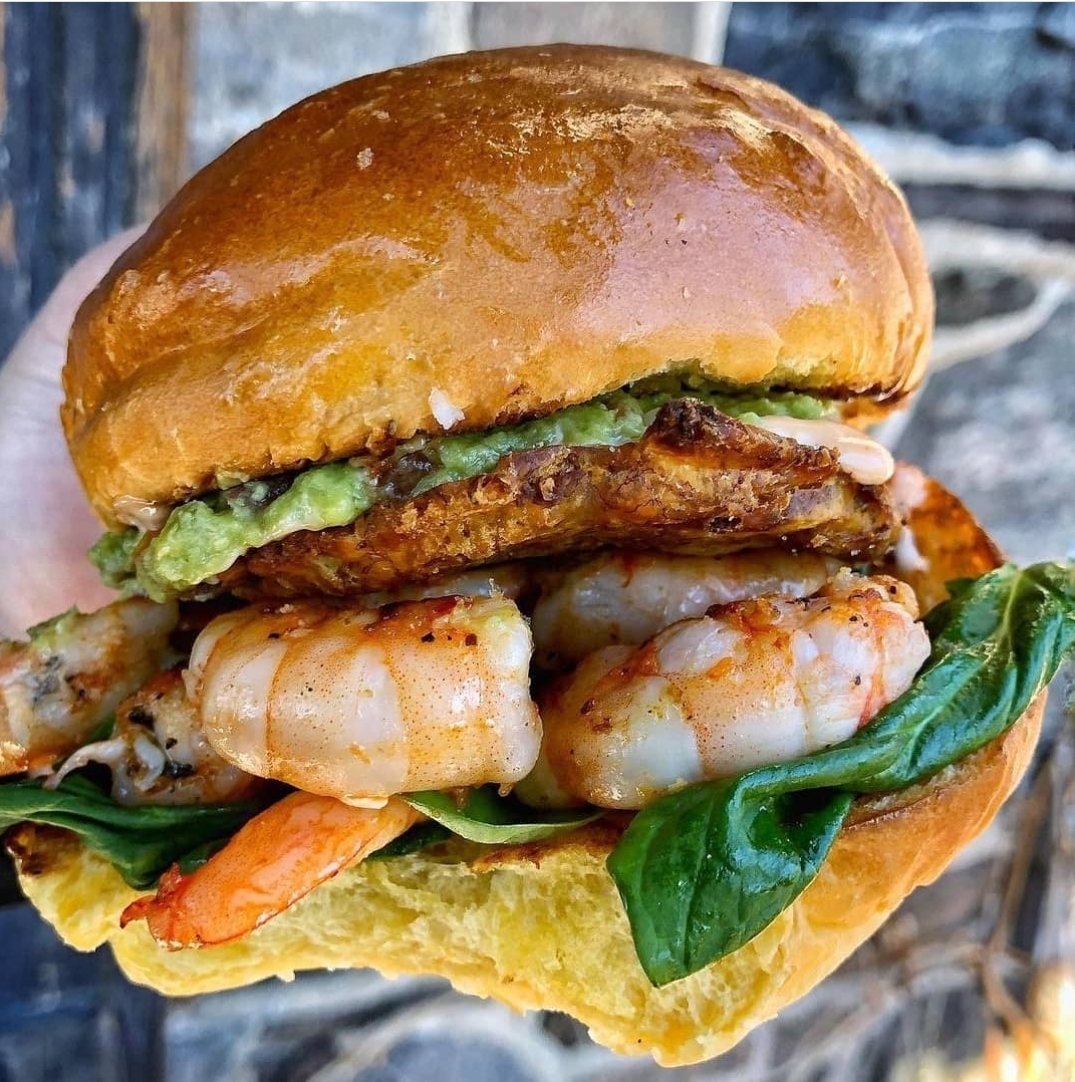 Menu
Meat-eor Sandwiches
The OG
Our gourmet burger made with a Beef patty with Spinach, Sauteed Onion, Mushrooms, Frico & our Flying Saucer aioli
Red Star Dust
One of the favourites at The Hungry Moon as you get Cajun Shrimp Topped with Spinach, in-house Guacamole, Tostones Chips, and our Flying Saucer aioli
Solar Eclipse
Our BBQ Chicken grilled to perfection and topped with Spinach, Sauteed Onions, Mushroom, Frico & BBQ Sauce!
Soy-lestial
For Tofu Lovers you must try this! Deep-fried Tofu with Spinach, Tostones Chips, Mango Slaw Salsa, and our Flying Saucer AIoli!
Deep Impact
Our Crispy Deep Fried Pork Belly with Spinach, Creamy Mango Slaw and our Flying Saucer sauce aioli
UFO
The best Vegetarian sandwich you will ever have! It is made with Stuffed Portobello Mushroom with Spinach, Avocado, Tomato Salsa, torched cheese & our Flying Saucer
Big Bang Silogs
Pork Belly
Crispy fried pork belly with garlic fried rice, small cucumber, and tomato salad, and 2 fried eggs. Perfect for popping the yolk and mixing!
Salisbury Burger
Our gourmet burger will leave you wanting more as we hand make our Salisbury Burger Patty with house-made Mushroom Gravy, Garlic Rice and Fried Eggs
BBQ Chicken
Filipino BBQ Chicken grilled to perfection and served with Garlic Rice 2 Fried Eggs with our house-made BBQ Sauce!
Tofu
Creamy Crispy Tofu sauteed with Jalapeno and Onions on a bed of Garlic Rice and Fried Eggs with our Flying Saucer aioli secret sauce!
Sides
Fries
A Large box of Fries
Poutine
Classic poutine with in-house-made gravy
Desserts
Halo Halo
Our Filipino-inspired dessert that you will love! it is a Mix of sweetened Beans, Tapioca, Purple Yam, Shaved Ice, and a scoop of Ice Cream
Blood Moon
This is a strawberry Puree with shaved Ice, and a scoop of Italian Ice Cream
Drinks
Coke, Nestea, Coke Zero, Jones Pop
Water
About The Hungry Moon
Blast off into a galaxy of goodness with The Hungry Moon. From their early days at the Street Eats Market in Scarborough, ON to their mobile debut, this space themed kitchen on wheels, has cooked up some unforgettable cuisine, from their planet-sized Deep Impact Meat-eor burger with lechon kawali and mango coleslaw to more traditional Filipino fare, like silogs with garlic rice and fried eggs. It's food you'll love to the moon and back, so make like a meteor and flash on over to The Hungry Moon. Better yet, have them make an impact on your next event by booking them today.
Book catering for your next event
Protected by our 100% Roaming Hunger Service Guarantee