Upohar World Kitchen
Drop Off Catering, Full Service Catering, Food Truck
Lancaster, PA
Super Great For
Custom Menus
Huge Events
Vegans & Vegetarians
Weddings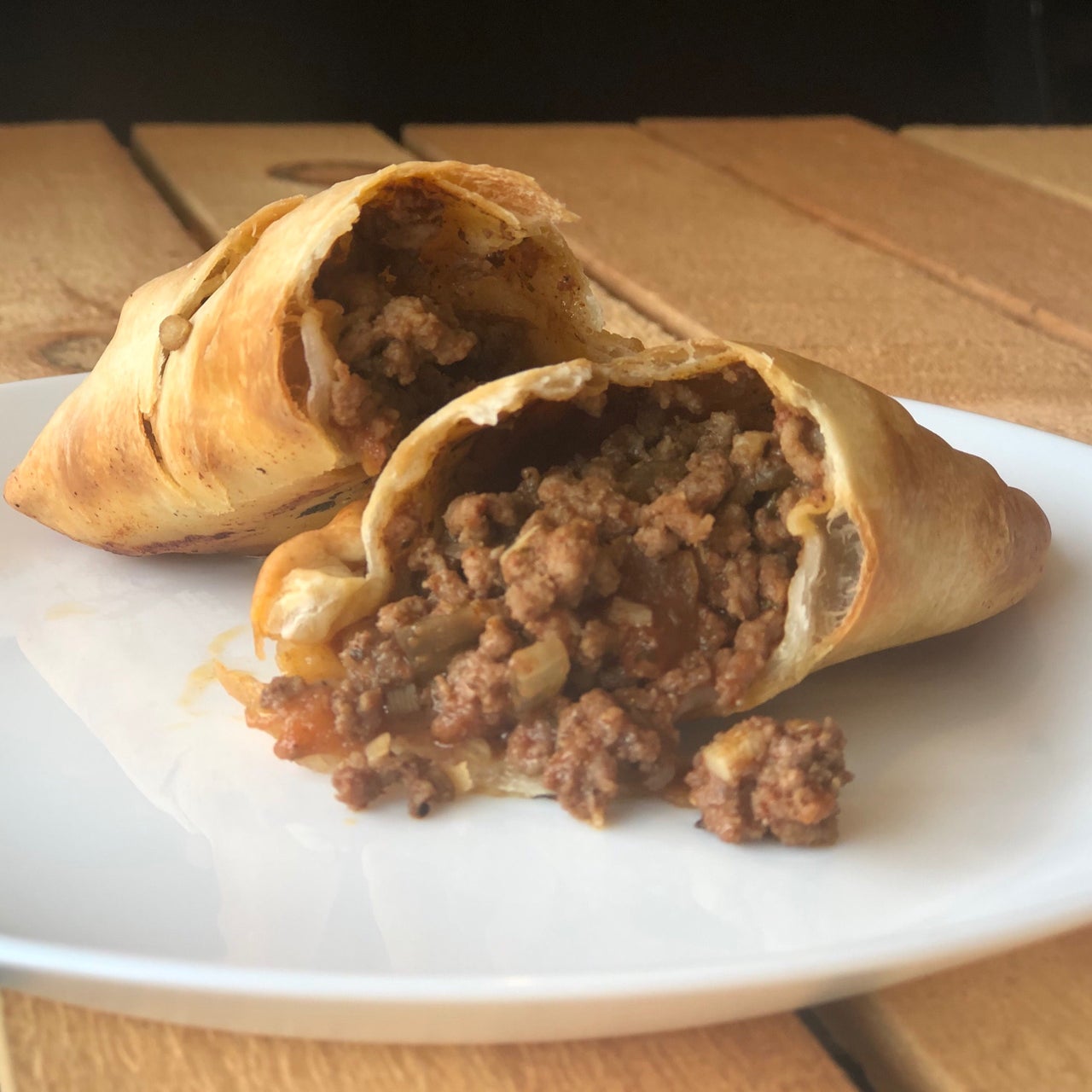 Menu
Appetizers
Assorted Turnovers
Beef Empanada, Chicken Empanada, Potato Samosa, Vegetable Sanbusa
Assorted Skewers
Thai Chicken Satay, Greek Pork Souvlaki, Indian Chicken Tikka, Tomato-Mozzarella.
Main
Puerto Rican Pernil (roast pork)
Puerto Rican savory slow-roasted boneless pork, served with Puerto Rican yellow rice with pigeon peas, and Sweet Plantains. Gluten-free, dairy-free.
Nepali Ensemble (V, GF)
Nepali Cabbage Tarkari (cabbage, potatoes and tomatoes cooked with aromatic spices), Masoori Dal (lentil stew with onions and aromatic spices) with Cumin Rice; gluten-free
Greek Souvlaki (GF)
Char-grilled chicken skewers with Rice Pilaf and Cucumber Salad
Mojo Chicken (GF)
Cuban-style citrus and mint marinated roast chicken, served with Cuban Black Beans and White Rice
Central African Ensemble (V, GF)
Central African Peanut Stew (eggplant, bell peppers and yams in a rich peanut sauce), served with Congolese Kale and Rice Pilaf. Vegan and Gluten-free. Contains peanuts.
Puerto Rican Pollo Asado (GF)
Puerto Rican savory baked chicken, served with Puerto Rican yellow rice with pigeon peas. Gluten-free, dairy-free
Cuban Black Beans with Mango Salsa (V, GF)
Cuban Black Beans in a savory sofrito broth, Fried Sweet Plantains, Mango Salsa and Coconut Rice. Vegan and Gluten-free.
Drinks
Iraqi Lemonade
Flavored with orange blossom water and mint
Masala Chai
Black tea brewed with ginger and spices
Meet Srirupa Dasgupta
What is the story behind your business' name?
Upohar means gift. We work with local immigrant chefs and minority-owned businesses to bring you the gift of authentic, made-from-scratch dishes and flavors from around the world.
About Upohar World Kitchen
Upohar means "gift" in Bengali, a fitting title given the company's original mission. Established in 2011, Upohar World Kitchen has operated with the goal of giving back to the Lancaster, PA area. Their food truck employs recently arrived refugees, providing them with job training and work experience within the United States. This also gives immigrants a chance to share their culture with the United States via food. Upohar World Kitchen would be great for any event if you're looking to enjoy great food while supporting a company that gives back to the community. The menu at Upohar World Catering is expansive, touching on a little of everything in terms of international cuisines. You can go for some Puerto Rican flare with delicious empanadas and traditional meat dishes. Try some eats straight from Nepal with some healthy and delicious lentil stew. Provide a taste of India by offering your guests some delectable spiced tea. Like what you hear? Book Upohar World Kitchen for your next event. Not only will guests love the food, they'll love the folks that serve it. Interacting with refugees will expand your guests' palates and perspectives. MUST TRY Pernil y Arroz - Roast pork served over a mix of robustly flavored rice and pigeon peas. And did we mention it's gluten and dairy free? Yes, please.
Book catering for your next event
Protected by our 100% Roaming Hunger Service Guarantee