Worldwide Catering & Events
Top Caterer
Popup Catering, Trailer
Columbus, OH
5+ Years

on Roaming Hunger
Super Great For
Custom Menus
On-Set Catering
Family Events
Weddings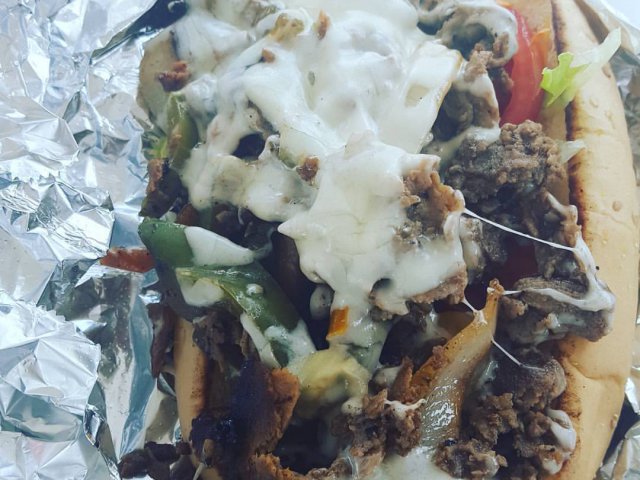 Menu
Main
Build your own Menu
The client will suggest entrees and sides
Steak Philly
Rib eye sliced thinly topped with onions mushrooms peppers and cheese sauce
Philly Cheese Steak
Grilled onions , mushrooms peppers covered with Cheddar cheese sauce on a toasted Hoagie roll
Veggie Burger
smothered with onions peppers mushrooms , cheese lettuce tomato with a special sauce on a brioche bun
All Beef Hot Dog
All Beef Hot Dog
Polish Sausage
1/4 pound Polish Keilbasa topped with sauteed peppers and onions
Chicken Philly
Delicious chicken topped with cheese, peppers, onions, lettuce, tomato, and a homemade spicy mayo. Served on a hoagie roll
Worldwide Burger
1/4 lb fresh angus beef burger topped with hard salami, cheese, lettuce, tomato, pickle, onion, and a house made sauce.
Philly cheese steak
Thin sliced ribeye topped with cheese, peppers, onions, lettuce, tomato, and mayo, piled into a soft hoagie roll.
Cleveland Style Polish Boy
1/4 Kielbasa topped with hand cut fried potatoes, house made bbq sauce, and scratch made cole slaw.
Chicago Style Mushroom burger
1/4 lb angus beef burger topped with Bella mushrooms, lettuce, onion, and mayo
Pulled Pork
This sandwich is topped with house made slaw and BBQ sauce and of course slow smoked pulled pork shoulder
Ti Ti's Cantina
Our Mexican mobile which offers a variety of tacos, nachos, burritos, and salads!
City Salad
Fresh salad greens topped with cheese, onions, tomatoes, and croutons with your choice of dressing. Add chicken or steak!
Sides
Cucumber Salad
A customer favorite... Simple salad of cucumbers, onions, and tomatoes, marinated in spices and dressing.
Big Pickle
Big Dill Pickle... the perfect side to any sandwich!
Seasonal Side
Changes with the season...Ask about it!!
Desserts
Strawberry Shortcake
Mini Cheesecakes
Chocolate Chip Cookies
Brownies
Drinks
Cold Drinks
Cold drinks available
Bottled Water
Assorted Soft Drinks
About Worldwide Catering & Events
Columbus is getting a taste of world-class cooking, thanks to the amazing Worldwide ToGo! Grilling up some huge burgers, Cleveland style Polish Boys, Smoked Chicken Philly's, and more, this food truck is bringing you nothing but the best. Over 25 years of food service experience is rolling your way today, so be sure to keep an eye out for Ohio's fastest and friendliest lunch wagon, Worldwide ToGo!
Book catering for your next event
Protected by our 100% Roaming Hunger Service Guarantee