Food truck catering for your next event. Fast, easy and delicious. Book it here.
Get Started
Super Great For
Custom Menus
Huge Events
Vegans & Vegetarians
Weddings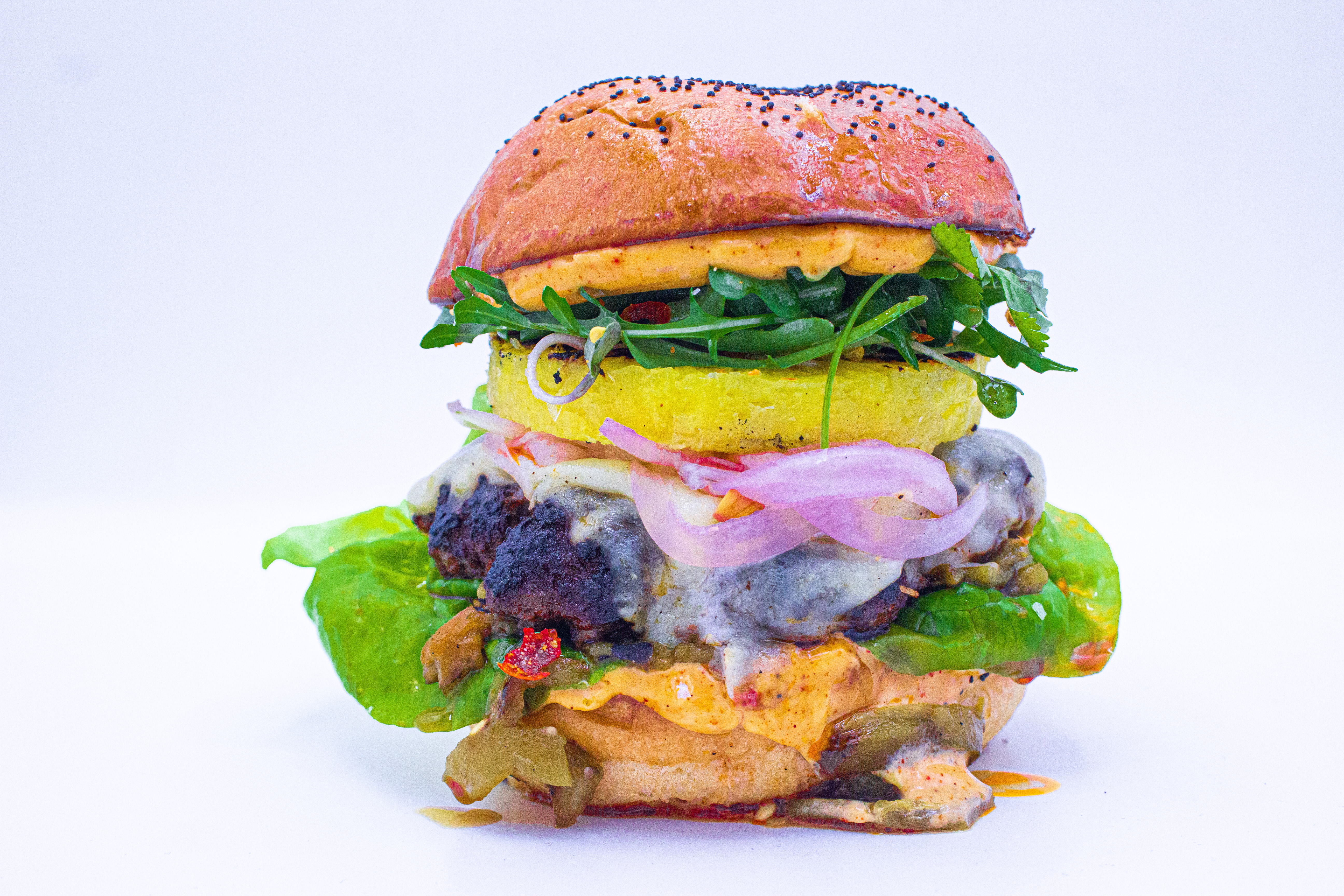 Menu
Main
Chorizo Pastor Burger
Beef Chorizo Pattie + Pineapple + Cheese + Green Chili + Chili Aioli + Onion + Lettuce + Cilantro + Noble Bun
Short Rib Mole Taco
Braised Short Rib + House Chiltepin Mole + Cured Nopales + Pickled Onion + Mixed Microgreens + Crema (order of 3)
Chili Relleno Taco
Steamed Green Chili + Butternut Squash + Smokey Red Chili Sauce + Goat Cheese + Fried Leeks (3 tacos per order)
Quesa Birria Tacos
Stewed Beef + Onion + Micros + Slaw + Lime + Green Chilis + Cheese
Hot Chicken Torta
House Apricot Valentina + Duck Fat Chapulin Schmaltz + Green Apple + Pickles +Micro Medley
Sides
YuYu Frites
Yuca Fries +Yuzu Aioli
Consomme
Beef Broth + Spices + Chilis
Drinks
Cucumber Chili Agua
Cucumber, chamoy, tajin, lime
About Chílte Phoenix
When a marketing creative joins forces with a former NFL player turned chef, the result is bound to be the talk of the town. At Chílte Phoenix, Chef Lawrence is turning heads in Phoenix with his deliciously unique takes on traditional Mexican cuisine. May we suggest the Pastor Burger featuring a beef chorizo patty, with pineapple, cheese, green chili, chili aioli, onions, lettuce, and cilantro, artistically stacked on a Noble bun? You might also, of course, sample their rotating menu of made-from-scratch gourmet taco options when they pop up in your neighborhood. Combining elements of fine dining, street food, and fun, Chílte Phoenix will get your guests talking, when their mouths aren't full of delicious food. Look up Chílte in Phoenix, AZ, or have them over to your event for an unforgettable dining experience.
Book catering for your next event
Protected by our 100% Roaming Hunger Service Guarantee