Peaceful Creations
|
Food Truck
Denver, CO
Super Great For
Family Events
Huge Events
Corporate Catering
Vegans & Vegetarians
Have a peaceful day!
Kayla Voeltzel
of
Peaceful Creations
Peaceful Creations Menu
Desserts
Ice Cream Cone or Cup
There is a rotation of a variety of ice cream flavors. We carry 4 flavors of ice cream at a given time. Always Vanilla, Chocolate, Strawberry, and a surprise scoop of the day. With your choice of sugar cone or compostable cup and spoon plus a variety of toppings! Peaceful Creations ice cream product is homemade and locally sourced from Magill's Ice Cream. They have been around since 1981, and use all-natural Colorado Dairy from local dairy Royal Crest along with the finest ingredients for their delicious homemade ice cream.
Hemp Ice Cream Sandwiches
A vegan frozen confection (free from gluten, soy, rice, dairy, and tree nuts) which comes in five flavors: Mocha Mint, Jasmine Flowers, Mango Love, Double Dutch Chocolate, and Unbleached Vanilla. Great options for anyone with a dietary restriction. Ingredients: HEMP I SCREAM! -> hemp milk (water, ORGANIC hemp seed flour*), granular fructose, canola oil, cocoa, natural flavors, cinnamon, sea salt. VEGAN HEMP COOKIES -> GF rolled oats, GF millet flour, turbinado sugar, canola oil, ORGANIC hemp seed flour*, non-dairy chocolate chips, sunflower seeds, water, spices, baking soda, sunflower lecithin, sea salt, ORGANIC hemp seed. [ GF = gluten free ] ​​​ ​​​* Certified Organic by OCPP.
Root Beer Float
2-3 Scoops of Vanilla Ice Cream filled with A&W Rootbeer in a 16oz cup
Past Catering Events
13 event organizers have booked Peaceful Creations using Roaming Hunger
Other Catering
July 2018 * Boulder, CO
85+ attendees
Marketing Event Catering
August 2021 * Denver, CO
50+ attendees
Corporate Catering
July 2019 * Denver, CO
100+ attendees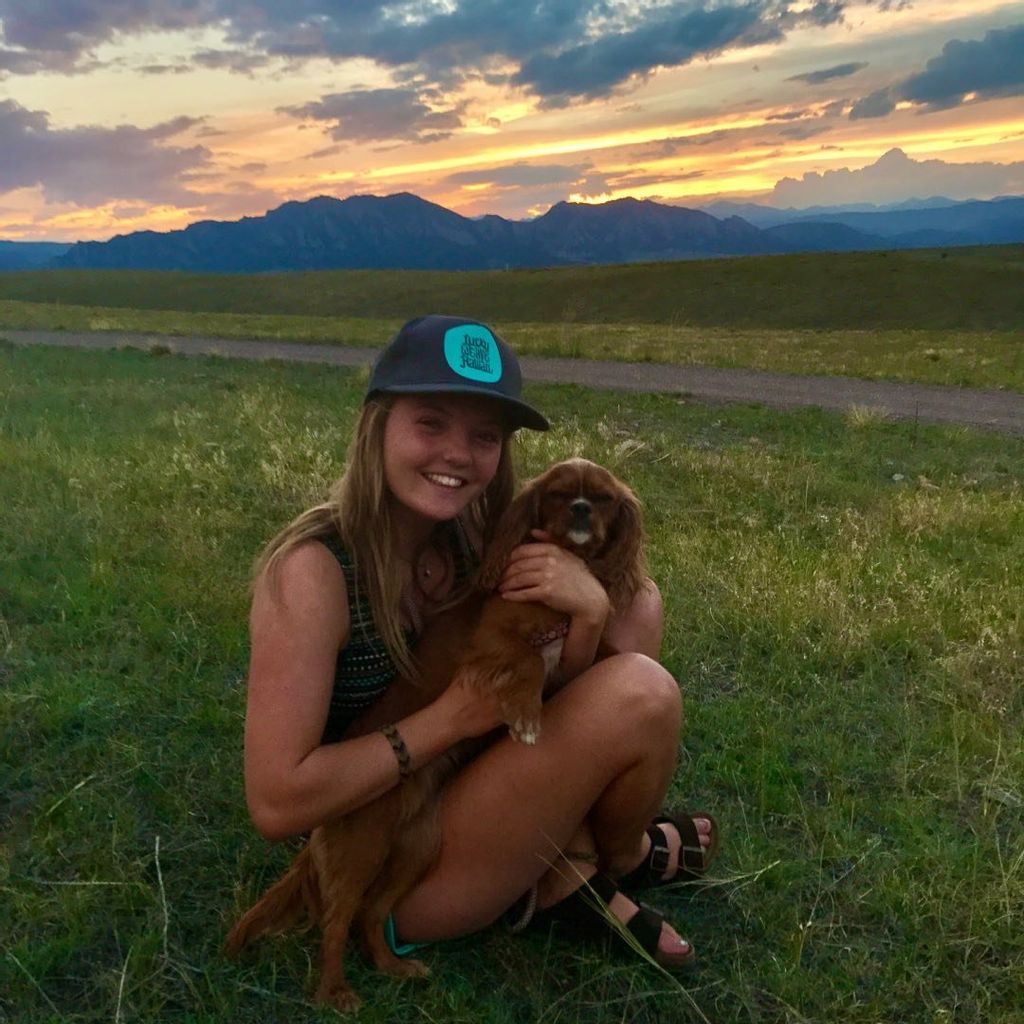 Meet Kayla Voeltzel
What is the story behind your business' name?
My name is Kayla, and I am the owner of Peaceful Creations. I was inspired at a very young age to work for myself. The goal was to have financial freedom by starting my own unique business that made the world a better place. At 18 years old, I searched "work for yourself" into craigslist and I immediately came across this groovy, brightly colored, 1974 VW Bus with a happy smiling sun on the front, and a crazy wooden roof built on top. I invested everything I had into buying this VW bus, and converted it into an official mobile restaurant in Denver. I delved into the complicated task of starting a food truck and all the obligations of starting a business. I gutted everything that was originally in the bus, and installed a brand new chest freezer, water heater, water pump, water tanks, a sink, and new cabinets. My uncle Marc, who services appliances for restaurants in Steamboat Springs helped me with these installations, and the bus was able to pass a health inspection. I had my brother, Kolton, design and paint my bus and logo; he is an incredible artist! The VW bus itself is a work of art, craftsmanship, and creation. I named the bus Jerry, after Jerry Garcia of the Grateful Dead. This name definitely fits the vibe because the bus tends to give people flashbacks of Woodstock and the late 1960's. My objective was to spread peace and happiness through this VW bus while offering a delicious product to sell. I came up with the idea of spreading peace through ice cream, by naming ice cream sundae concoctions after peaceful icons, monumental humans of all areas in the world, who have cultivated historical movements inspiring world peace. I called these ice cream sundaes, Peaceful Creations.
About Peaceful Creations
Looking for a moment of Zen? Then give Peaceful Creations a warm welcome. This truck rolls across Denver, CO sporting a 1960s aesthetic to bring some groovy vibes to folks who want a little atmosphere with their eats. And what kind of fare do they serve, you ask? Ice cream, of course, because nothing brings the joy in more than a velvety scoop of saccharine glory. Keeping with the theme of goodwill to all, every sundae here is named after a peaceful figure from history. And trust us – these sweet treats are so saintly, they more than live up to their namesakes. Fans of sweet-and-salty pairings should try a Gandhi, chocolate ice cream smothered in chopped peanuts. Lovers of all things fruit-flavored will be enchanted by the Malala, strawberry ice cream topped with chopped kit-kats and rainbow sprinkles. We could go on regaling the decadent choices, but we don't want to keep you all day. Why waste time you could be using to head down to Peaceful Creations and try these goodies yourself? Or, better yet, book 'em for your next event right now. Guests will thank you. MUST TRY The Lennon — Vanilla ice cream sprinkled with Reese's and drizzled with a double whammy of chocolate and caramel sauce.
Frequently Asked Questions
Does Peaceful Creations do catering, and are they available on my date?
Yes, Peaceful Creations is registered for catering and/or vending events on Roaming Hunger. In terms of availability, we don't manage their calendar. The best way to find out if they're available is to fill out your event information and see if they respond.
Is Peaceful Creations available in my city?
Peaceful Creations serves Denver and surrounding areas. Keep in mind that for catering, they may add a travel fee if it's outside of their normal travel radius.
What type of food does Peaceful Creations serve?
Peaceful Creations serves the following cuisine types: Frozen Treats, Ice Cream, Dessert, Sweet, Vegetarian
What types of services (equipment) does Peaceful Creations have?
Peaceful Creations has the following types of services: Food Truck
Book catering for your next event
Protected by our 100% Roaming Hunger Service Guarantee