The Lime Truck
Top Caterer
Food Truck
Los Angeles, CA
Super Great For
Family Events
Corporate Catering
Vegans & Vegetarians
Weddings
If you watched us climb to victory on Food Network's "Great Food Truck Race" you'd know us by "Taste Le Truck!" #IYKYK
Daniel Shemtob
of
The Lime Truck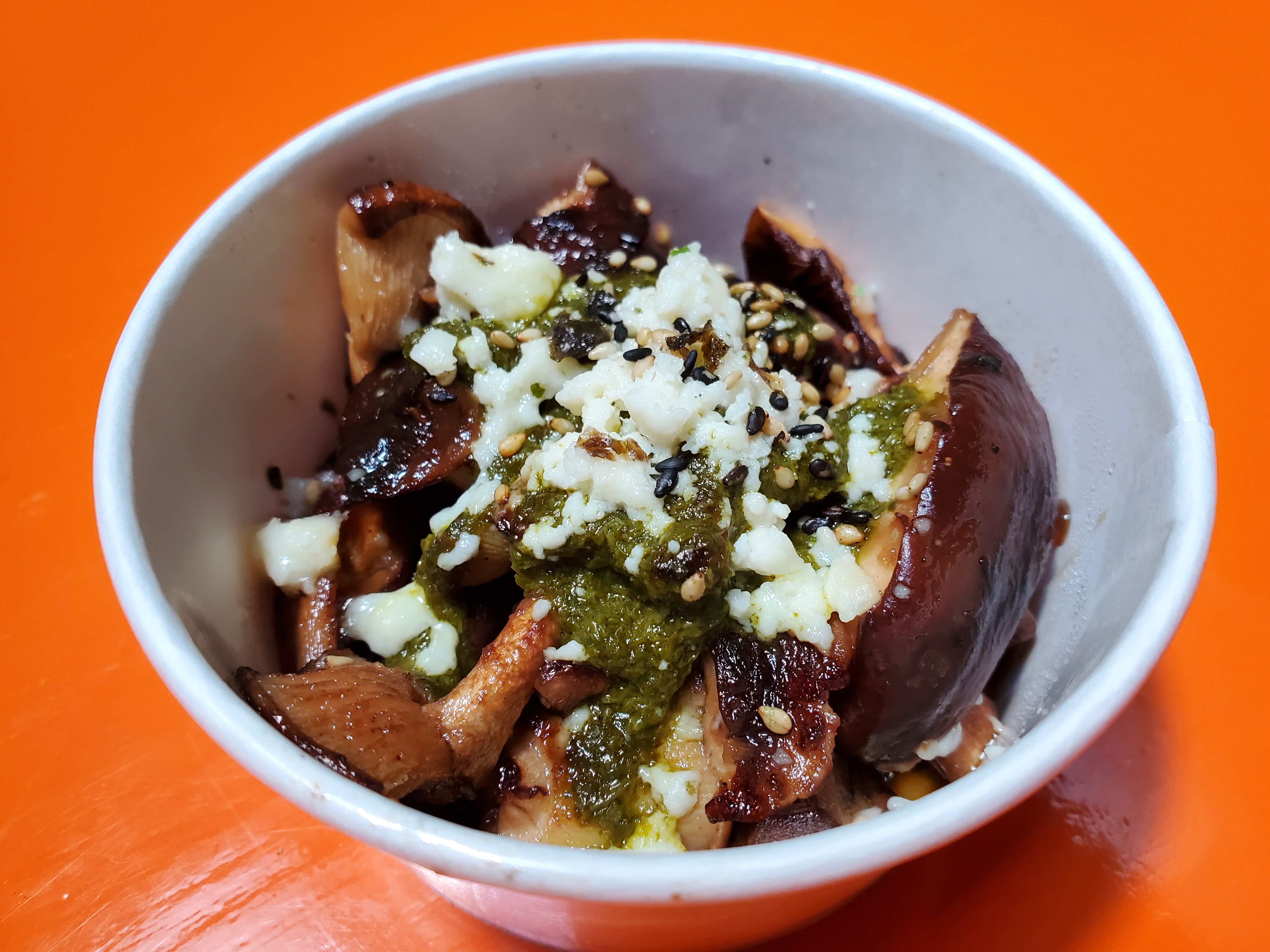 Menu
Main
Steak Taco - ATL
Aspen Ridge marinated sweet and spicy steak with ginger-sesame slaw, cilantro chimichurri, sesame and crispy wontons
Ahi Tuna Taco - OC
Wild-caught ahi with cabbage slaw, cilantro, pickled onions, avocado and lime
Chicken Taco - Malibu
Naked Truth marinated chicken with chipotle-honey slaw, pickled red onions, homemade guacamole, and cotija cheese *Gluten-Free *Vegan
Potato Taco - Miami (GF + Vegan)
Washinton Farms crispy potatoes with tomatillo pico de gallo an cilantro chimichurri *Gluten-Free *Vegan
Crispy Tofu Taco - Miami (GF+Vegan)
Organic crispy seasoned tofu with tomatillo pico de gallo an cilantro chimichurri *Gluten-Free *Vegan
Steak Fries
Aspen Ridge marinated steak with crispy shoestring fries, ginger slaw, chimichurri and wontons
Impossible Meat Taco - ATL (Vegan)
Spicy Adobo Impossible Meat with ginger-sesame slaw, cilantro chimichurri, sesame, and crispy wontons *Vegan
Steak OG Nachos
Aspen Ridge marinated steak with crispy chips, cheese sauce, tomatillo Pico de Gallo, homemade guacamole, cotija cheese
Breakfast Taco
Breakfast Burrito
Breakfast Quesadilla
Sides
Mexican Street Corn
Grilled Mexican street corn, chipotle-honey remoulade, and cotija cheese
Legendary Brussels Sprouts
Crispy Brussels sprouts, pickled red onions, cotija cheese, chipotle honey aioli
Chips and Pico de Gallo
Served with fresh pico de gallo (salsa)
Chips and Guac
Drinks
Assorted Beverages
soda or water
Signature Limeade
Meet Daniel Shemtob
What is the story behind your business' name?
We love lime! Is there anything better than the bright, crisp, and refreshing flavor of fresh limes? Not to us! From tacos to salsa, we think lime makes everything better. Not only do we add it into every single dish on the menu, we also embody it in everything we do by bringing a brighter, more vibrant, and wildly refreshing approach to what it means to be a great food truck.
About The Lime Truck
The Lime Truck was created to fill a void in the SoCal food truck scene. It's a food truck that specializes in delivering elevated, fresh, and fun Mexican-inspired California cuisine to the masses, from those stuck in office cubicles to those saying "I do." And The Lime Truck has more than fit those needs, serving up an award-winning, ethically-sourced menu built to satisfy.

Just what goodness will you find onboard The Lime Truck? In their words, "delicious food made with high-quality ingredients for our fellow foodies obsessed with bold, international flavors." Really, we're apt to believe 'em. The Lime Truck's eclectic menu features a wide range of fantastic street food. Start off with a plate of their Washington Farms Pee Wee Potatoes lovingly doused in melted cheese, and from there, it's no telling how you'll get your fill. The Lime Truck's got wild caught ahi tuna tacos outfitted with a specialty cilantro chimichurri along with sweet and spicy Aspen Ridge steak nachos. Drool-worthy? Absolutely. Find The Lime Truck in Irvine, or book 'em to cater your next event anywhere in Southern California. Trust us. They won't disappoint.
Book catering for your next event
Protected by our 100% Roaming Hunger Service Guarantee