Carnival Food Catering in Orange County
Top Carnival Food Caterers in Orange County
Frankie's Frozen Treats is serving up some frankly sweet treats on the streets. As an ice cream truck, they're ready to cater your next ice cream social with a bevy of sweet treats on board. Lookin' for some sweet nostalgia? Check out Frankie's variety of packaged treats, from popsicles to chocolate dipped cones and even cartoon character pops. They've even got classic choco tacos and a bunch of sweet candies on board. But that's not all. Frankie's Frozen Treats also incorporates premium ice cream scoops, available in cones, waffle bowls, and drenched in syrups and toppings for a sweet sundae. Plus blended sweet frappuccinos, shaved ice and honestly too much to list out here. You'll just have to find Frankie's Frozen Treats in Orange County, or have 'em out to cater your next event. It's sure to be all the sweeter for it.
Top Caterer, Carnival Food, Sweet, Frozen Treats
Food Truck
Family Events, Huge Events, Fundraisers
City: Orange County
Preferred Caterer, Carnival Food, Sweet, Vegetarian
Food Truck
Family Events, Huge Events, Corporate Catering
We're a funnel cake concession trailer, making our rounds through out Orange County, CA. We specialize in serving the freshest funnel cakes, ready when ordered.
Preferred Caterer, Carnival Food, Sweet, Vegetarian
Trailer
Check Out The Best Carnival Food Catering Menus Near You
Strawberry Delight
Funnel cake topped with strawberry ice cream, strawberry bits, sprinkles, chocolate chips, Strawberry Pocky, Nutella drizzle and fresh whipped cream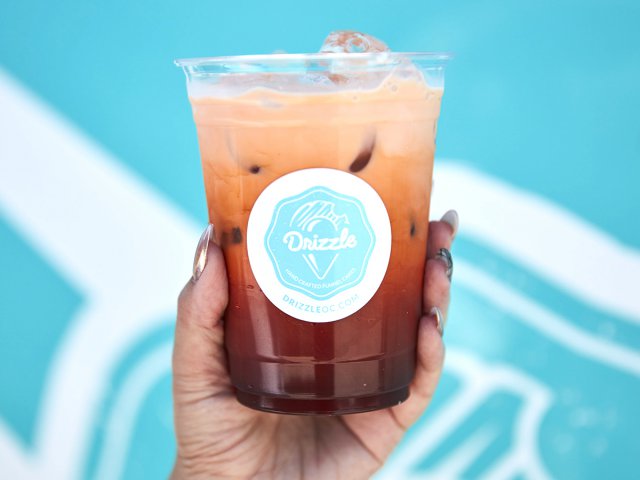 Thai Tea
Refreshing and sweet Thai iced tea
Strawberry Lemonade
Refreshing, freshly-made strawberry lemonade
Drizzle Coffee
Hazelnut coffee with Nutella drizzle, topped with fresh whipped cream
Horchata Coffee
Horchata with hazelnut coffee over ice
Horchata Funnel Cake
Funnel cake topped with horchata ice cream, graham cracker crumbs, Dulce De Leche drizzle, powdered sugar and fresh whipped cream
Milk Tea
Slightly sweetened green tea with non-dairy creamer
Funfetti
Funnel cake topped with vanilla ice cream, mochi, Fruity Pebbles, sprinkles, Nutella drizzle, powdered sugar and fresh whipped cream
Why Work With Us?
Every food truck catering is protected by the 120% Roaming Hunger Service Guarantee.
We guarantee every catering, every time. Because food just tastes better when you have peace of mind. For more details, click here.
Protected
Payments
We hold the caterer's payment in escrow to guarantee you get fantastic day-of service. Our vendors get paid in full only after each event, ensuring your payment is protected.
Just-in-Case
Support
Every event booking comes with our Just-in-Case Support program to make sure that if anything unforeseen happens, we can have a great replacement ready to roll.
Verified
Caterers
With a network of over 16,000 food trucks, carts, pop-ups, and caterers, we offer the best, proven selection of reliable and delicious catering options.
We are
Pros
Facilitating over ten million meals since our inception, we know what it takes to make your event a yummy success. Book with Roaming Hunger knowing that you are working with the most experienced team in the industry.
Carnival Food Food Truck Catering For Any Event In Orange County
How It Works
1
Give Us Details
Tell us when & where you want food truck catering.
2
Choose Your Cuisine
We'll send you a list of available food trucks.
3
Get Ready to Dig In
We'll negotiate the best rate and coordinate the logistics.
Just a few of the people who have eaten lunch with us