Sushi Catering in San Jose
Top Sushi Caterers in San Jose
City: San Jose We have a food truck and we serve sushi, chicken teryaki and fry rice. We are new in the business, but we have more than 8 years of experience in Japanese food. I wood like to enjoy in your business. Thanks
Preferred Caterer, Sushi, Seafood, Savory
Food Truck
Custom Menus, Indoor Events, On-Set Catering
Yoshi Food truck started serve Japanese Sushi,Poke Bowls, Bento Boxes around the Bay Area since 2017. Most of time,we work at Tesla Facilities.
Preferred Caterer, Sushi, Seafood, Savory
Pop-Up, Food Truck
On-Set Catering, Huge Events, Corporate Catering
We Sushi is the first and only mobile sushi truck serving the Bay Area with authentic, fresh sushi and rolls at its doorstep. Our sushi chef has extensive experience in the Japanese Cuisine/Sushi industry, and worked in fine-dining restaurants such as Ozumo and Yoshi in San Francisco. Our team shops for fish every morning from fish markets in South San Francisco and serves our customers in the peninsula and south bay area! Come and enjoy made-to-order sushi and rolls during lunch or break time just footsteps away, and you will fall in love with the quality sushi found only when you are sitting in a sushi bar! We Sushi also offers sushi platters for meetings or parties, delivered right to your meeting room.
Preferred Caterer, Sushi, Seafood, Savory
Food Truck
Check Out The Best Sushi Catering Menus Near You
Taco de Camaron
Our battered Shrimp taco is served on a corn tortilla with mayo, lettuce, tomato, pickled onions, guacamole, and salsa.
Mexican Sushi - Classic Rolls
Our classic Mexican sushi rolls contain avocado and cream cheese on the inside, it's deep breaded and deep fried on the outside and drizzled with chipotle mayo and sweet unagi sauce. Served with a side of shredded carrots, green onions, our house crab salad mix, one chile 'toreado' and our house blended soy sauce.
Shrimp Ceviche
Shrimp cured in lime mixed with diced cucumbers, tomatoes, cilantro, onion, serrano chili, and lime. Served with corn tostadas on the side
Taco de Carne Asada
Corn tortilla with beef (or chicken), cabbage, onion, salsa de tomate (tomato sauce, not spicy), mild salsa, and guacamole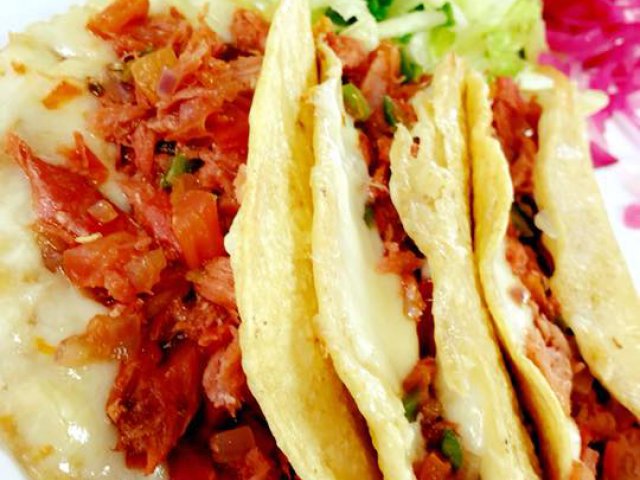 Flour Quesadilla de Marlin
Flour tortilla with cheese, smoked marlin, tomatoes, onion, Serrano chile. Served with a side of lettuce, cucumber slices, guacamole, salsa and lime
Tonicol
Mexican Vanilla Soda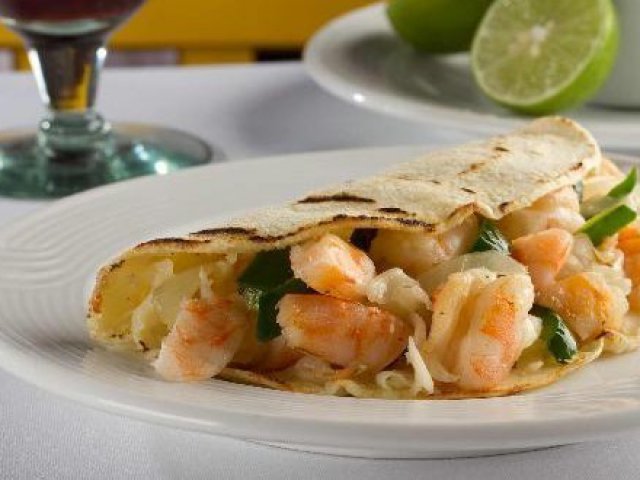 Taco Gobernador de Camaron
Garlic butter shrimp sauteed with Chile Poblano and onion, served on a corn tortilla with Mozarella cheese.
Taco de Camaron Enchilado
Spicy sauteed shrimp taco served on a corn tortilla with Mozzarella cheese.
Why Work With Us?
Every food truck catering is protected by the 120% Roaming Hunger Service Guarantee.
We guarantee every catering, every time. Because food just tastes better when you have peace of mind. For more details, click here.
Protected
Payments
We hold the caterer's payment in escrow to guarantee you get fantastic day-of service. Our vendors get paid in full only after each event, ensuring your payment is protected.
Just-in-Case
Support
Every event booking comes with our Just-in-Case Support program to make sure that if anything unforeseen happens, we can have a great replacement ready to roll.
Verified
Caterers
With a network of over 16,000 food trucks, carts, pop-ups, and caterers, we offer the best, proven selection of reliable and delicious catering options.
We are
Pros
Facilitating over ten million meals since our inception, we know what it takes to make your event a yummy success. Book with Roaming Hunger knowing that you are working with the most experienced team in the industry.
Sushi Food Truck Catering For Any Event In San Jose
How It Works
1
Give Us Details
Tell us when & where you want food truck catering.
2
Choose Your Cuisine
We'll send you a list of available food trucks.
3
Get Ready to Dig In
We'll negotiate the best rate and coordinate the logistics.
Just a few of the people who have eaten lunch with us