Colombian Catering in Miami
Top Colombian Caterers in Miami
Perros Express is Miami's 100% authentic Colombian gourmet food truck. Our menu includes Burgers, Hotdogs "Perros," Arepas, Chorizos and Churrasco. We look forward to seeing you soon and we hope you can enjoy a taste of Colombia in Miami.
Preferred Caterer, Latin Fusion, Burgers, Hot Dogs
Food Truck
We specialize in Colombian Street Food and are known for our delicious Colombian style burgers and hot dogs. We have Colombian empanadas, Maizitos ( Colombia's twist on corn off the cob) and many others Colombian specialties. 8tavo Cielo is a family that keeps growing every day, we pride ourselves in staying true to the original recipes and flavors we love so much. We get the freshest ingredients, our food is made to order and our flavor is consistent with the same you will find in Manizales my hometown.
Preferred Caterer, Burgers, Hot Dogs, Colombian
Food Truck
Four generation of history and traditions enlivens El Bochinche Food Truck Miami. Emma Medina never thought 60 years ago that the little corner store will be one day the feature restaurant of her city Cali, Colombia. That corner became soon the meeting spot for taxi drivers and guests talking about city gossip, so Mrs. Medina decided to name her restaurant El Bochinche (Rumors) honoring as well a famous Radio program. Her son Fabio expanded the restaurant area and menu, offering delicious typical Criolla Cuisine and of course introducing the queen, La Chuleta, (breaded pork loin) signature dish of the Valle region. Nowadays El Bochinche restaurant keeps rocking hard in Cali, many locals and tourist keep enjoying its distinctive atmosphere and food. Its expansion in South Florida is an exceptional way to delight people from Cali, Latins, and Americans letting them discover that behind every great dish lives 60 years of history.
Preferred Caterer, Colombian, Savory
Pop-Up, Food Truck
On-Set Catering, Family Events, Fundraisers
Check Out The Best Colombian Catering Menus Near You
Flank Steak - Sobrebarriga
Prime Flank Steak selection, unmatch El Bochinche Recipe, Criolla style. Sobrebarriga a la plancha o en salsa criolla, unica receta!
Beef Sirloin
Prime Beef Top Round selection, secret El Bochinche recipe. Carne de res a la plancha adobada con deliciosa receta El Bochinche!
Chicken Breast
Flavorful Chicken Breast, unique El Bochinche seasoning. Deliciosa pechuga de pollo con la unica receta El Bochinche!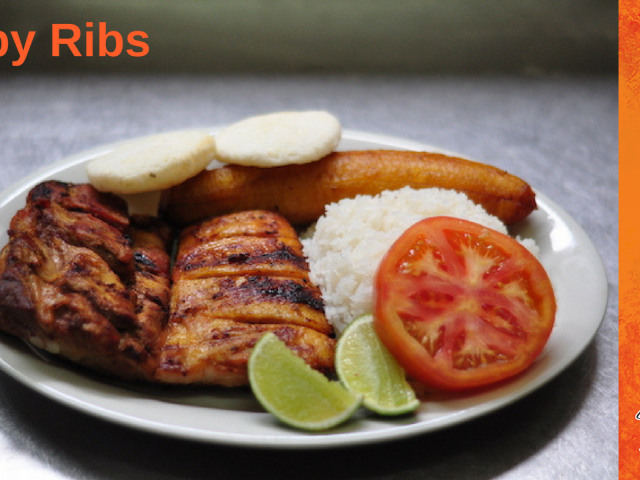 Baby Ribs
Baby Pork Ribs, slow-cooked, extremely juicy and tender. Simply Ribalicous! Deliciosas costillitas, cosidas lentamente, super jugosas, simplemente exquisitas!
Chuletwist
Twist of Pork or Chicken Chuleta served with fries in a cone combo with soda.
La chuleta "The Original"
First selection of pork loin, breaded and fried, unique Original Bochinche Style. Lomo de cerdo de primera selección, adobado y empanizado con su único estilo original El Bochinche y fritura perfecta.
Why Work With Us?
Every food truck catering is protected by the 120% Roaming Hunger Service Guarantee.
We guarantee every catering, every time. Because food just tastes better when you have peace of mind. For more details, click here.
Protected
Payments
We hold the caterer's payment in escrow to guarantee you get fantastic day-of service. Our vendors get paid in full only after each event, ensuring your payment is protected.
Just-in-Case
Support
Every event booking comes with our Just-in-Case Support program to make sure that if anything unforeseen happens, we can have a great replacement ready to roll.
Verified
Caterers
With a network of over 16,000 food trucks, carts, pop-ups, and caterers, we offer the best, proven selection of reliable and delicious catering options.
We are
Pros
Facilitating over ten million meals since our inception, we know what it takes to make your event a yummy success. Book with Roaming Hunger knowing that you are working with the most experienced team in the industry.
Colombian Food Truck Catering For Any Event In Miami
How It Works
1
Give Us Details
Tell us when & where you want food truck catering.
2
Choose Your Cuisine
We'll send you a list of available food trucks.
3
Get Ready to Dig In
We'll negotiate the best rate and coordinate the logistics.
Just a few of the people who have eaten lunch with us